building loving worlds through loving words
"Poartry" is a sacred space. Poartry is about seeing and voicing the art in all things and lives. It is the nurturing and sharing of the art and culture of building loving worlds through loving words. The Poartry Project is the mission, community and contribution of a poet, writer, visual artist, "cartographer of the unseen" and agent of beauty, perception and insight to light a path of good in the world. We do this to foster, evoke and celebrate the potential in all lives; cultivate the power of discerning interpretation; nurture courteous communication as civil world citizens; and build bridges of understanding, wonder and discovery of the magic of our great adventure together across the universe.
FEATURED EVENT

January 30: Plein Air Poetry of Nature Walk-Along (virtual)
 

Now – February 19: Call to Poets
February 20: Voicing Art Poetry Reading (virtual)
Check out our latest new interview on the Space to Voice podcast!
The heart of The Poartry Project is creating opportunities to share and experience stories in diverse voices through the power of poetry. We stand for the belief and experience that poetry is accessible to all, life is poetic, and there is a poet inside all of us that speaks not only through words.
The Poartry Project considers art to be poems in visual form. We create both current and futuristic art that connects the dots of what unites us all and points the way to our shared noble destiny as stewards of a harmonized world.
We love books to the very core of our being, and we believe in the power of books and stories – in whatever form they take – to shape who we are and build loving worlds. We write and publish books. We illustrate books. We help other lives conceive and birth their books and stories into being. And we share insights on the special books and stories we really love and why they're significant.
We love helping others bring their voices to life through all-ages mentoring and inclusive, welcoming experiential learning adventures that make creative expression accessible, fun and a source of well-being. We believe that creating opportunities for the creative explorer spirit to come out and play is a key to happy humans, united humanity and a harmonized world.
As a "Book Doula", we help others bring their stories to life. We lovingly and respectfully steward your stories from conception through birth into life as a book and other story forms. We believe that helping lives share their voices is one of the greatest services there is.
Where you can keep up to date with scheduled and special pop-up events and happenings throughout the year.
As storytellers, we thrive with the energy of others and seeing our mission of building loving worlds through loving words spread. Experience The Poartry Project story-sharing through our TV, print and live presentation appearances.
Our debut book
Voicing Art: Poetry of Space | Place | Time
is now available!
Poetry inspired by works of art, the art of nature and the exploration of beauty, perception and insight through the cartography of the unseen.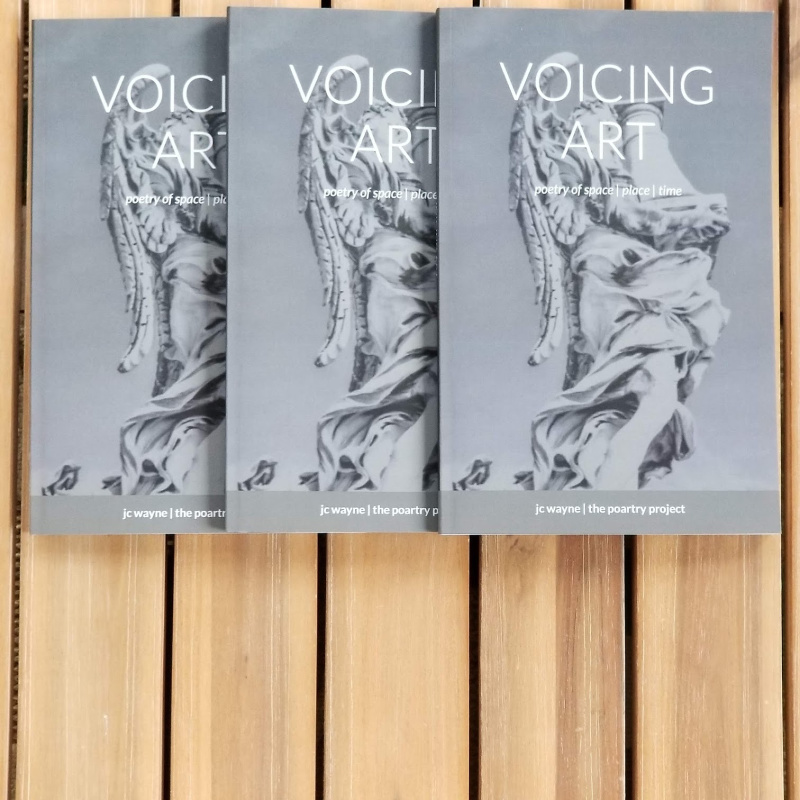 Thanks for your continued support and love for King Street Center.
You are magical and have a huge heart!
Help us fulfill our mission of "building loving worlds through loving words" through expanding our donated mentoring, outdoor poetry adventures, fundbuilding benefits, workshops and books to communities and for-good organizations.
Subscribe to Our Newsletter
Keep up with all sorts of creative opportunities, events, prompts and news. We won't share your data – ever.