building loving worlds through loving words

VOICING ART POETRY READINGS
MONTHLY POETRY OF NATURE WALKS FOR KIDS
all events welcome and encourage the participation of children and their families and mentors!
  JUNE 22nd, 2 – 3 pm
VOICING ART POETRY READING
Nomad Coffee South End Station, Burlington, VT
In-person + simulcast livestream
(Attendees, please note that the art exhibit features mature, provocative and sexually-explicit subject matter.)
SUBMISSION DEADLINE FOR WRITERS:
June 18th
SUNDAY, JUNE 30th, 2-3 pm
POETRY OF NATURE WALK FOR KIDS
Ethan Allen Homestead, Burlington, VT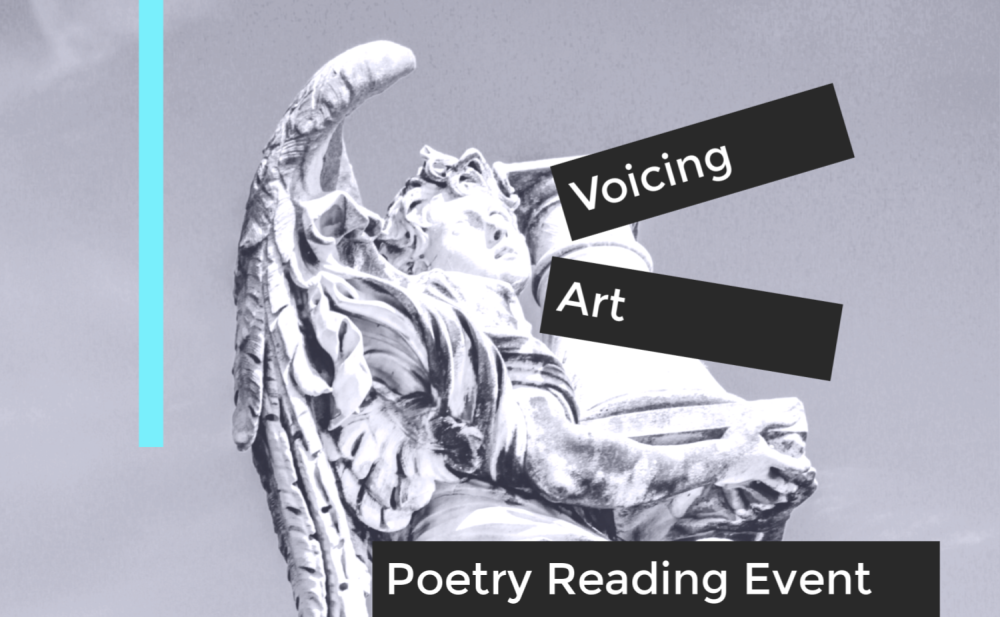 A NEW POETRY PORTFOLIO OF THE VOICING ARTS WRITERS
As we get ready for our upcoming second Voicing Art Reading event, we are happy to share all the great work from the first event in the new VOICING ART PORTFOLIO.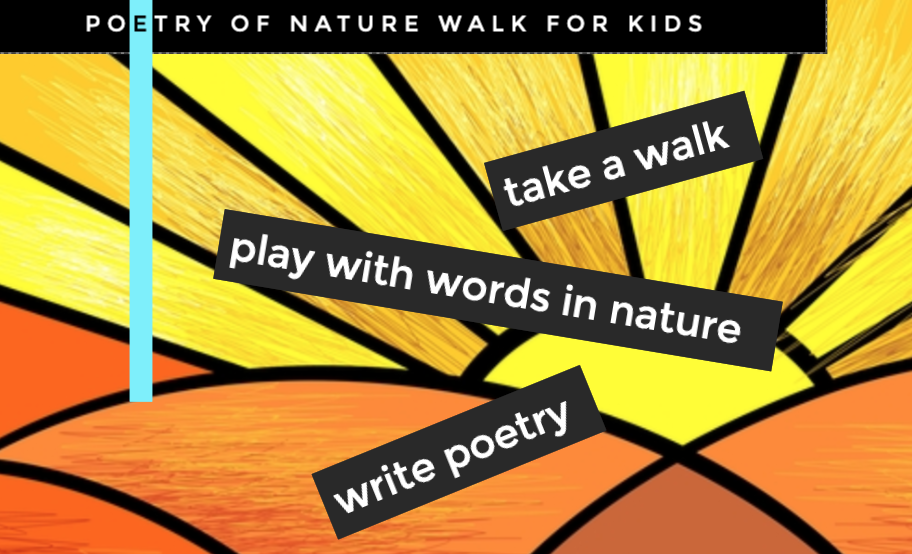 NEW POETRY OF NATURE WALKS PORTFOLIO
As we debuted our new monthly Poetry of Nature Walks for Kids, some beautiful poetry was already written on the first walk, so we've set up a new portfolio to share that work.
WHERE IN THE WORLD IS THE LATEST FREE LITTLE POETRY?
BIRMINGHAM, ALABAMA!
Back in January, as the super-sub-zero temperatures were bearing down on Chicago, we roadtripped south in search of a little sun and warmth. We didn't find too much sun or warmth! But what we did find was one of the coolest coffee shops ever in Birmingham, Alabama that happened to have a cute little in-house community library as an extra bonus.
Because the coffee shop was Japanese in design and featured many excellent Japanese green teas, we left a handwritten copy of our poem, "What Do You Think Of?", which is a piece inspired by the artwork of Japanese artist, Yusuke Asai. 
NEXT STOP:
Hinesburg, Vermont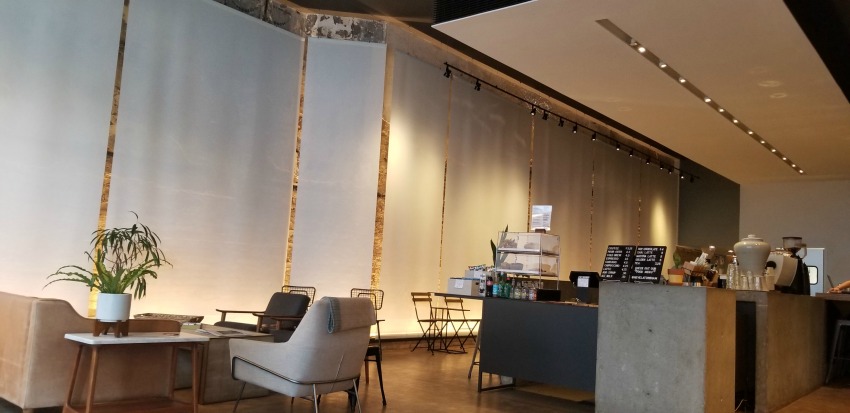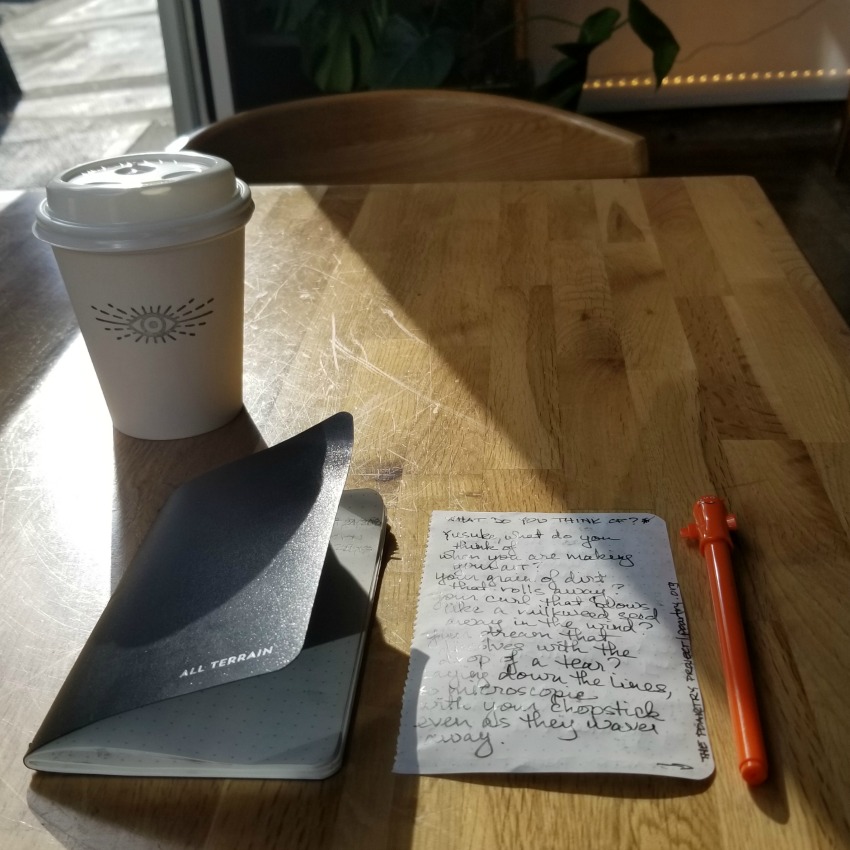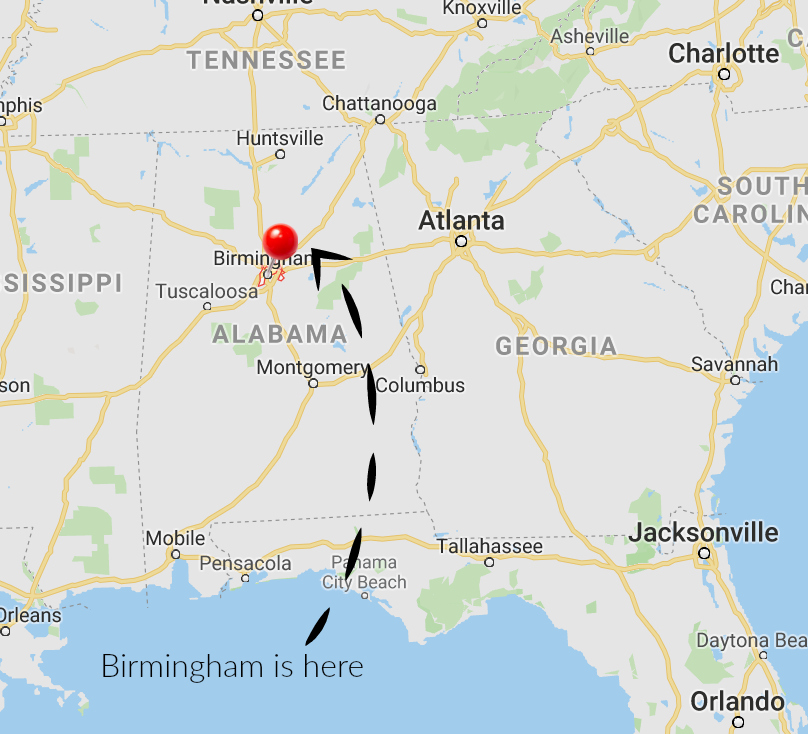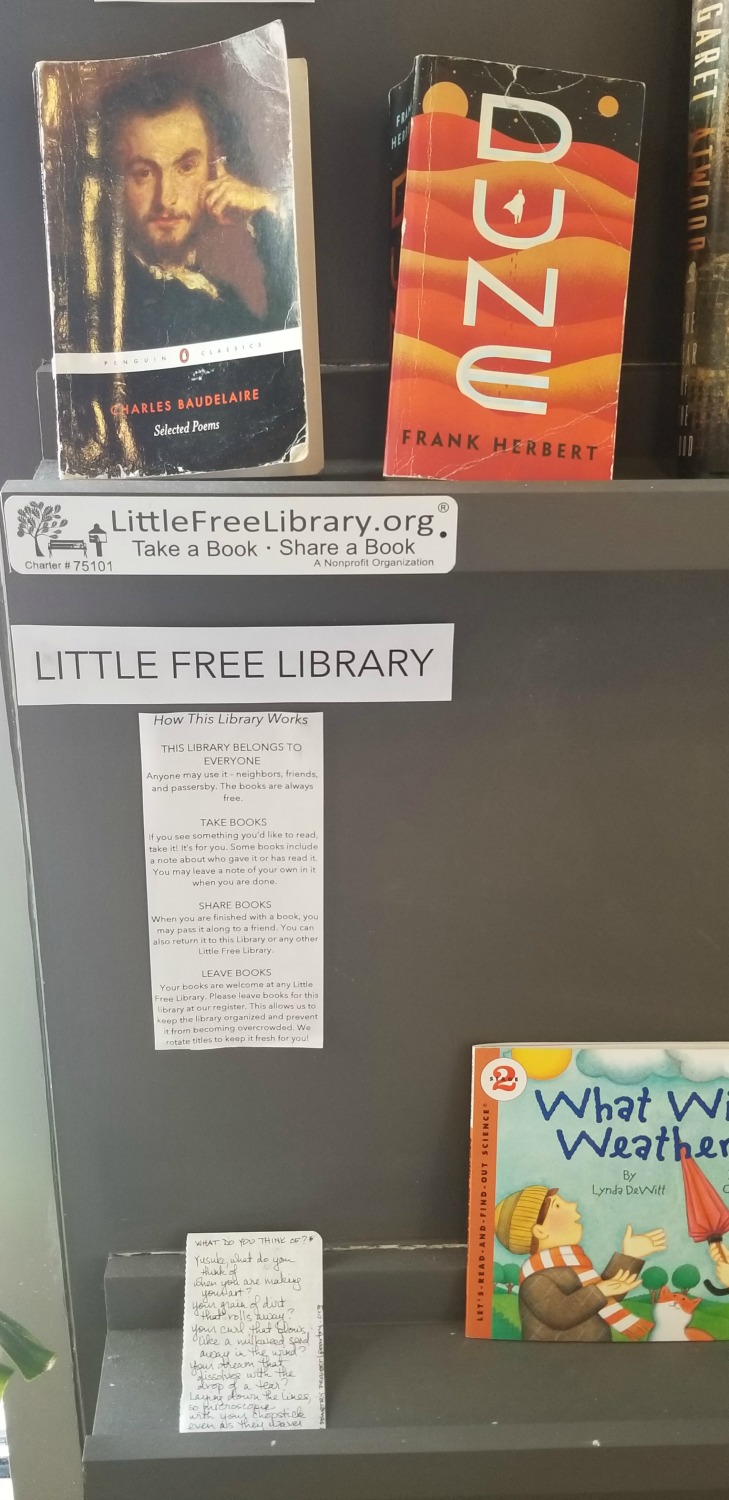 LEARN MORE ABOUT THE POARTRY PROJECT ORIGIN STORY + CREATOR
Ever wonder about more of the origin story of The Poartry Project and its resident creator? We've added a more extensive bio to the "Meet the Creator" page.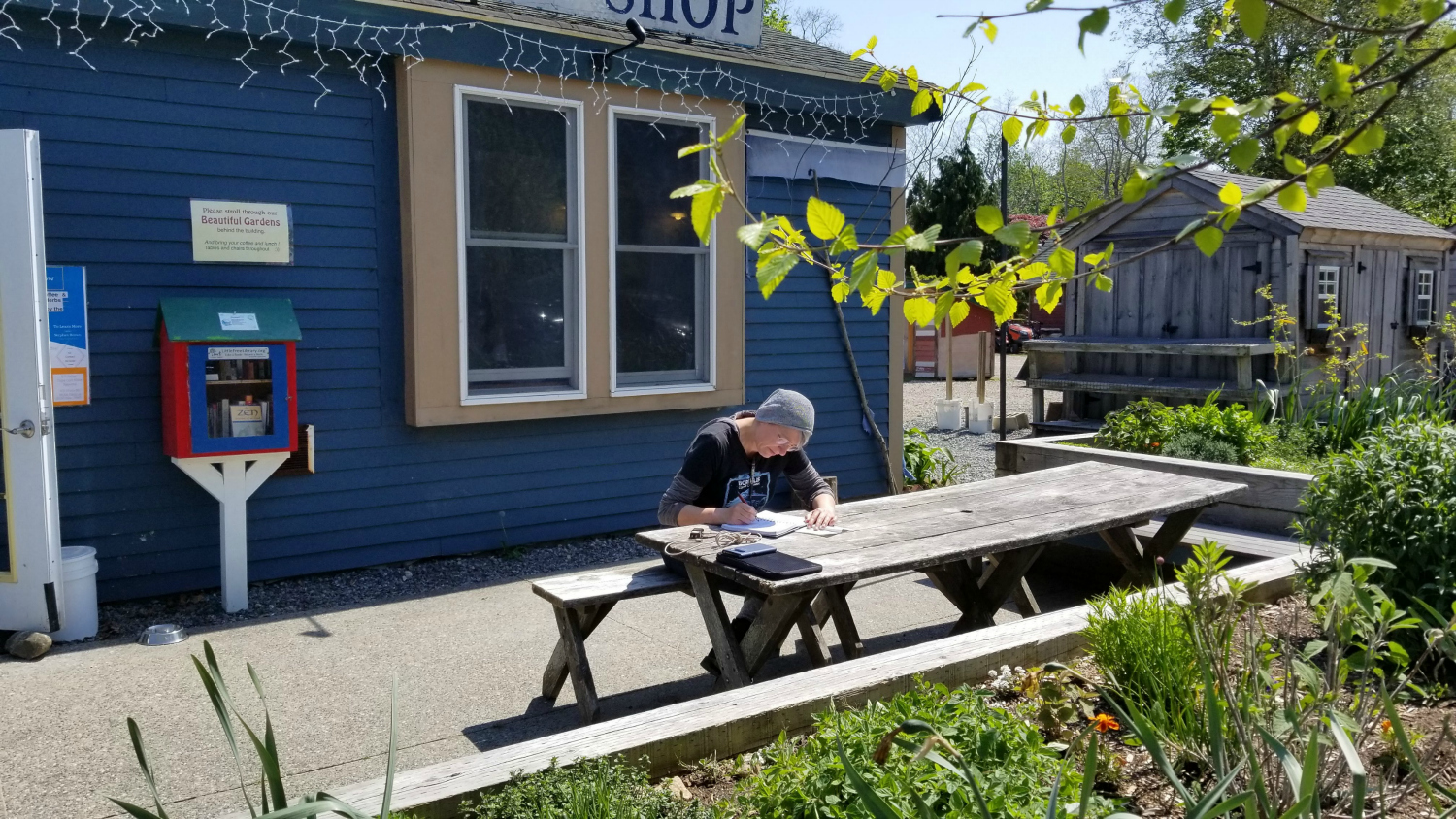 In our modern society driven by hero worship of technology, engineering, math, science, business and digital influence, poetry continues to be a special place in our world that people aspire to. But with the beautiful rise of STEM and the digital world has come overload, and poetry has experienced a resurgence as an antidote to overload – a quiet refuge for reflection, observation, interpretation, beauty, meaning-making, inspiration, grieving, healing and experiencing the sacred.
"Poartry" is a sacred space. Poartry is about seeing and voicing the art in all things. It is the nurturing and sharing of the art and culture of building loving worlds through loving words (and visuals). The Poartry Project was created by a poet, writer, visual artist, "cartographer of the unseen" and agent of beauty and perception to light a path of good in the world. We do this to foster, evoke and celebrate the potential in all lives; cultivate the power of interpretation; nurture courteous communication as civil world citizens; and build bridges of understanding. Through the experience of our world travels, we make special effort to serve the generally-underserved communities of youth, elders, immigrants and refugees, and all of our events and services actively welcome and encourage these communities.
Poartry uses poetry and visual art to share the experience of the unseen and the "golden threads" lyrically revealed by sensitive poets down the ages of universal timeless truths underlying and shaping our physical world and experiences in new ways. These new ways expand perception, interpretation and context beyond the physical – and even emotional and mental – for deeper and more meaningfully informed insight, connection and culture of caring in our lives and world.
Words literally build worlds. It is our hope and aim that the world built, shared and engaged with here is found to be beautiful, magical, boundless and meaningful, and that visitors will come to realize or deepen understanding that we are all here together on Earth as citizens of a far greater and wider extraordinary natural world of the unseen beyond the seen, on a shared mission and expedition of good to help unfold the wonders of the universe and the place, purpose and plans of all lives living within it.