building loving worlds through loving words
VOICING ART POETRY READINGS

MONTHLY POETRY OF NATURE WALKS
 VOICING ART POETRY READING + 
CALL TO WRITERS
AUGUST 24th, 2 – 3 pm
Nomad Coffee South End Station, Burlington, VT
In-person + simulcast livestream
New original poems in response to 'Bucolic Concrete' by John Macnie & Co. at Flynndog Gallery OR – this is new! – local art of your choice in your region.
WRITERS:
Please submit your new works by August 23rd to poartryproject@gmail.com.
SAVE THE DATE!
SUNDAY, SEPTEMBER 22nd, 2-3 pm US eastern time
PLEIN AIR POETRY OF NATURE WALK
(virtual + in-person)
Location to be announced
(+ you online)
MONTHLY EKPHRASTIC POETRY CHALLENGE 
Thanks to the lovely David Weinstock, host of the Otter Creek Poets in Middlebury, Vermont, we've learned of a fun monthly Ekphrastic Poetry Challenge from Rattle.com. Here's the photo of the art for the August 2019 challenge:
WHERE IN THE WORLD IS THE LATEST FREE LITTLE POETRY?
BREWSTER, CAPE COD, MASSACHUSETTS!
The late Spring found us in the mood for some sea air before the descent of the summer hordes, so we headed to a part of Cape Cod we had never experienced before, the bay side, which is a land of marshes, gentle tides and great birdwatching.
Little did we know we'd find a beautiful free little library at the local community hub and hangout, replete with a poem by Emily Dickinson! 
NEXT STOP:
The mystery location of our surprise July pop-up poetry of nature walk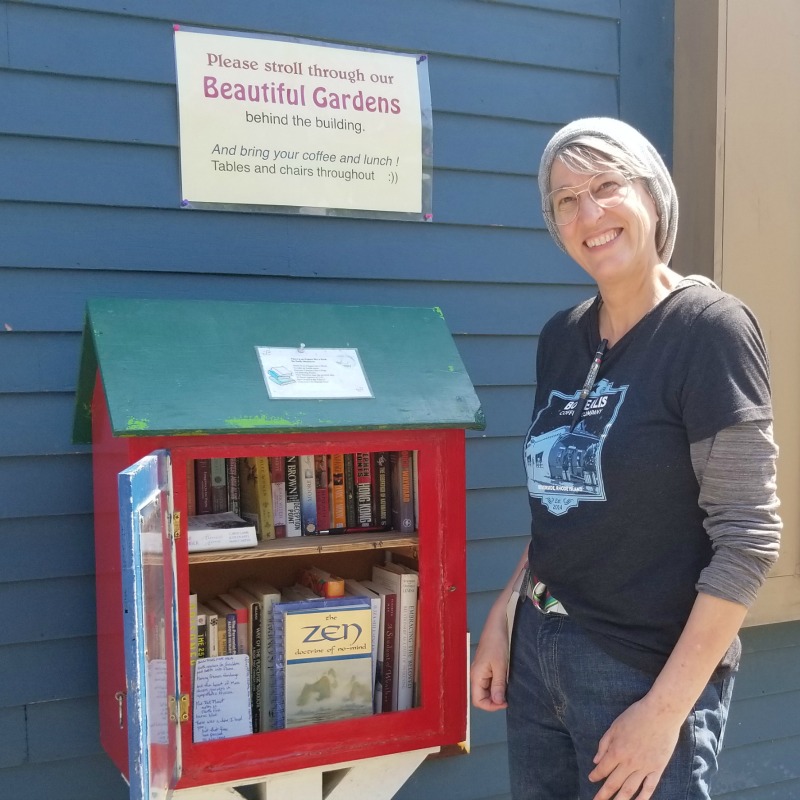 LEARN MORE ABOUT THE POARTRY PROJECT ORIGIN STORY + CREATOR
Ever wonder about more of the origin story of The Poartry Project and its resident creator?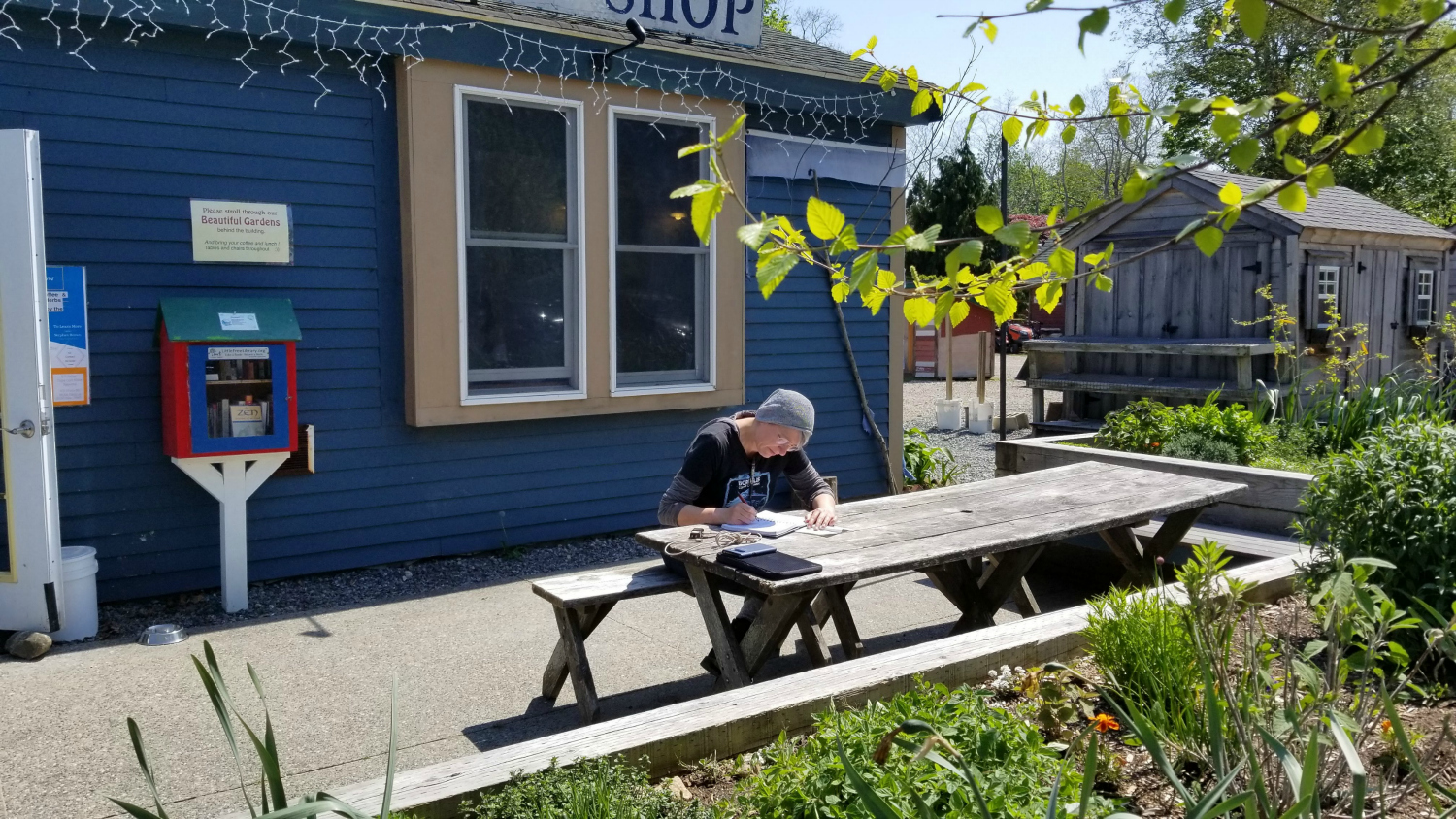 In our modern society driven by hero worship of technology, engineering, math, science, business and digital influence, poetry continues to be a special place in our world that people aspire to. But with the beautiful rise of STEM and the digital world has come overload, and poetry has experienced a resurgence as an antidote to overload – a quiet refuge for reflection, observation, interpretation, beauty, meaning-making, inspiration, grieving, healing and experiencing the sacred.
"Poartry" is a sacred space. Poartry is about seeing and voicing the art in all things. It is the nurturing and sharing of the art and culture of building loving worlds through loving words (and visuals). The Poartry Project was created by a poet, writer, visual artist, "cartographer of the unseen" and agent of beauty and perception to light a path of good in the world. We do this to foster, evoke and celebrate the potential in all lives; cultivate the power of interpretation; nurture courteous communication as civil world citizens; and build bridges of understanding. Through the experience of our world travels, we make special effort to serve the generally-underserved communities of youth, elders, immigrants and refugees, and all of our events and services actively welcome and encourage these communities.
Poartry uses poetry and visual art to share the experience of the unseen and the "golden threads" lyrically revealed by sensitive poets down the ages of universal timeless truths underlying and shaping our physical world and experiences in new ways. These new ways expand perception, interpretation and context beyond the physical – and even emotional and mental – for deeper and more meaningfully informed insight, connection and culture of caring in our lives and world.
Words literally build worlds. It is our hope and aim that the world built, shared and engaged with here is found to be beautiful, magical, boundless and meaningful, and that visitors will come to realize or deepen understanding that we are all here together on Earth as citizens of a far greater and wider extraordinary natural world of the unseen beyond the seen, on a shared mission and expedition of good to help unfold the wonders of the universe and the place, purpose and plans of all lives living within it.