building loving worlds through loving words
VOICING ART
POETRY
READINGS
PLEIN AIR
POETRY OF
NATURE WALKS
All Poartry Project events welcome and encourage the participation of children and their families and mentors!
CHECK OUT THE GREAT WORK SHARED AT OUR LAST VOICING ART POETRY READING

Inspired by the art of Justin Lee Hoekstra and the theme of "the effort needed to maintain the spaces that we and our art occupy in our daily lives"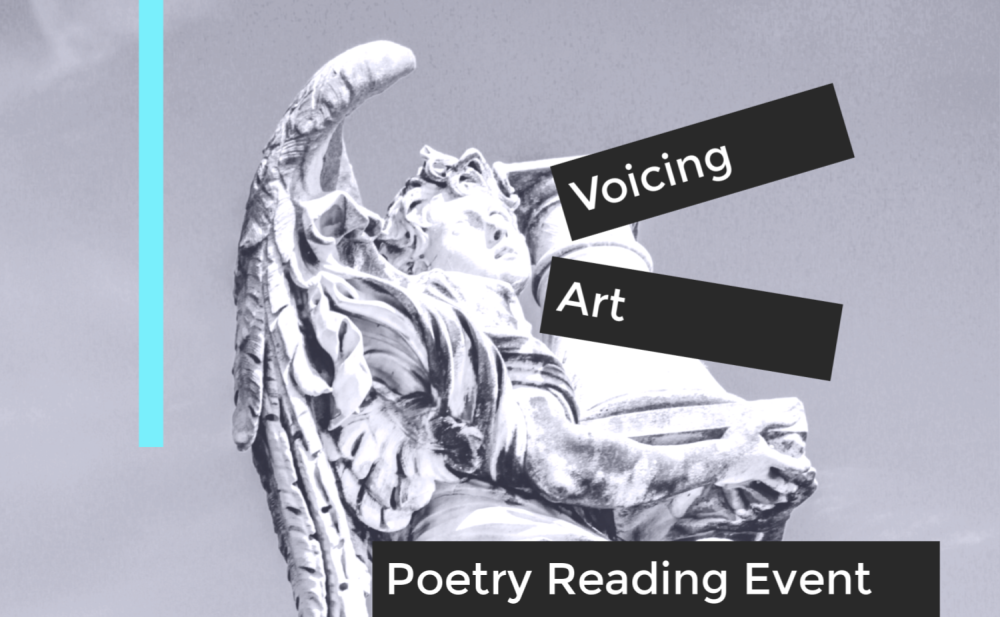 New original poems were written and shared in response to an exhibit of The Arts Tribe, 8 women artists, on the theme of CONTRAST.
WRITERS:
Our writers included Jeffrey McClain Moredock (NY), Jenn Travers (VT), Jimmy Tee (VT), Mary L Collins (VT), Jaina Clough (VT), Shelley Roth (TX), Laine Driscoll (CT), Ani Rao (Australia) and JC Wayne (host).
THE FEBRUARY 13th
WORDS & ART POETRY READING
produced some incredible work!
Inspired by the film art exhibit of Garrett Bradley, American Rhapsody, at Contemporary Arts Museum Houston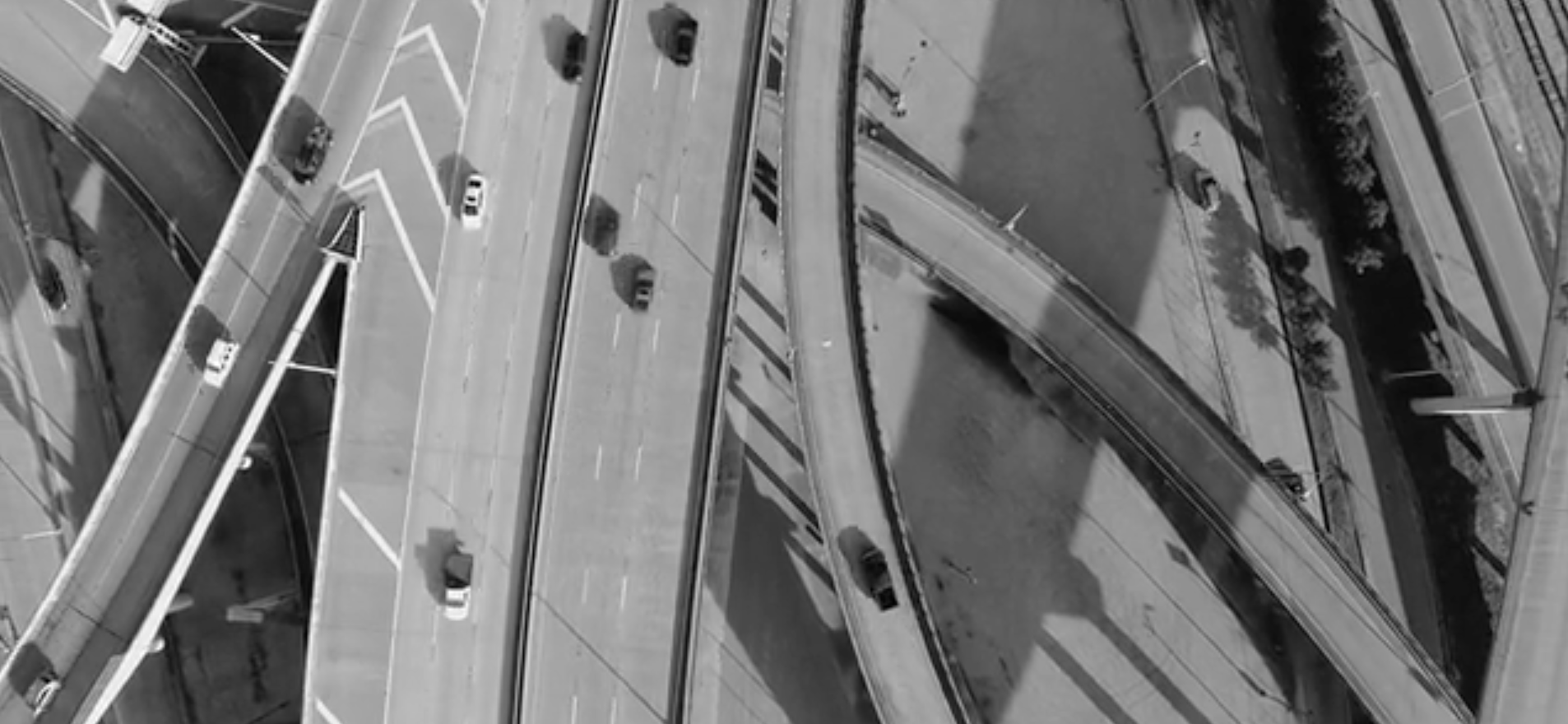 SEE THE NEW POEM THE POARTRY PROJECT READ AT WORDS & ART AND THE ART FILM THAT INSPIRED IT
The Poartry Project was honored to be a reader at the February 2020 edition of the Words & Art Reading hosted by poet and artist, Mary Wemple, in Houston. We read our new poem, Alone: How We Come to Being, inspired by Garrett Bradley's, 'American Rhapsody'. You can watch the art film that inspired the poem. And you can read the poem in The Poetry Portfolio (suggest watching the 12-minute film before hearing/reading the poem).
WHERE IN THE WORLD IS THE LATEST FREE LITTLE POETRY?
WE JUST COMPLETED AN EPIC NATIONAL ROAD TRIP OF PLACING 7 FREE LITTLE POEMS IN 5 DIFFERENT STATES!
See a cool little animation of where we went…
Hear the full story in our cable TV interview with Bruce Wilson of Arts So Wonderful…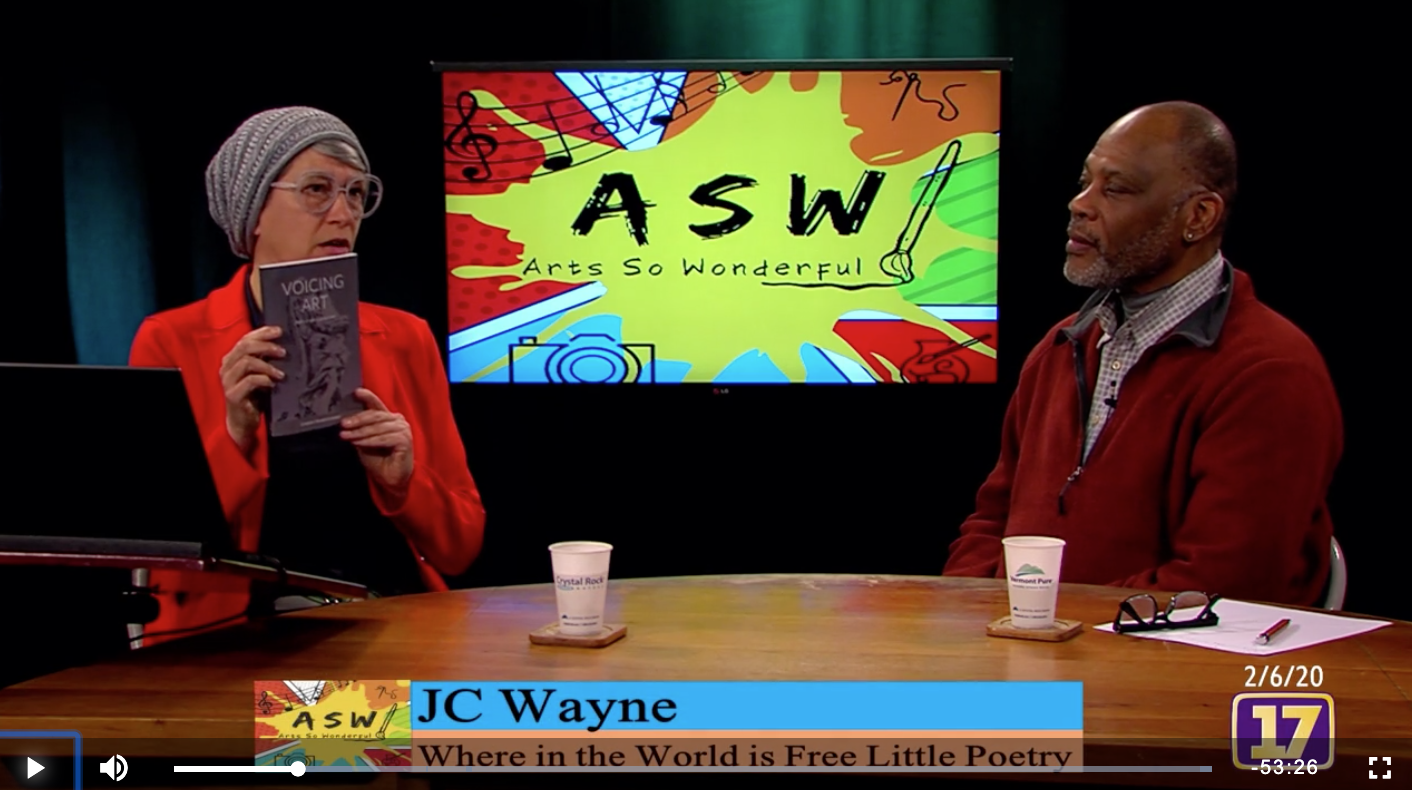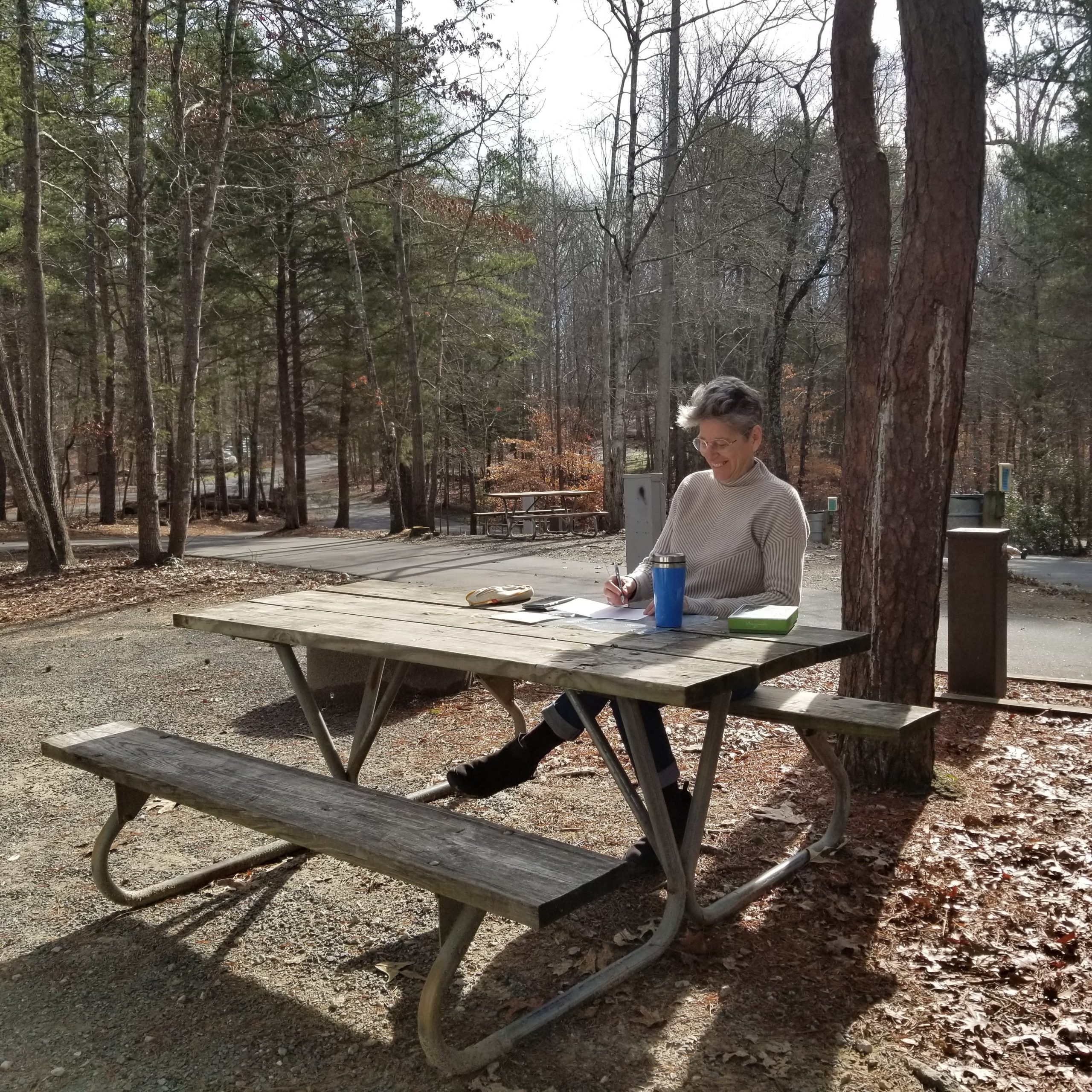 AND SPEAKING OF INTERVIEWS…
Check out first our cable TV interview with Bruce Wilson of Arts So Wonderful on 'Poartry In Motion' where we shared perspectives on all sorts of poetry topics, as well as experienced a magic moment reading a memorial poem about local beloved figure, Andy 'A-Dog' Williams, whom it turns out Bruce knew personally.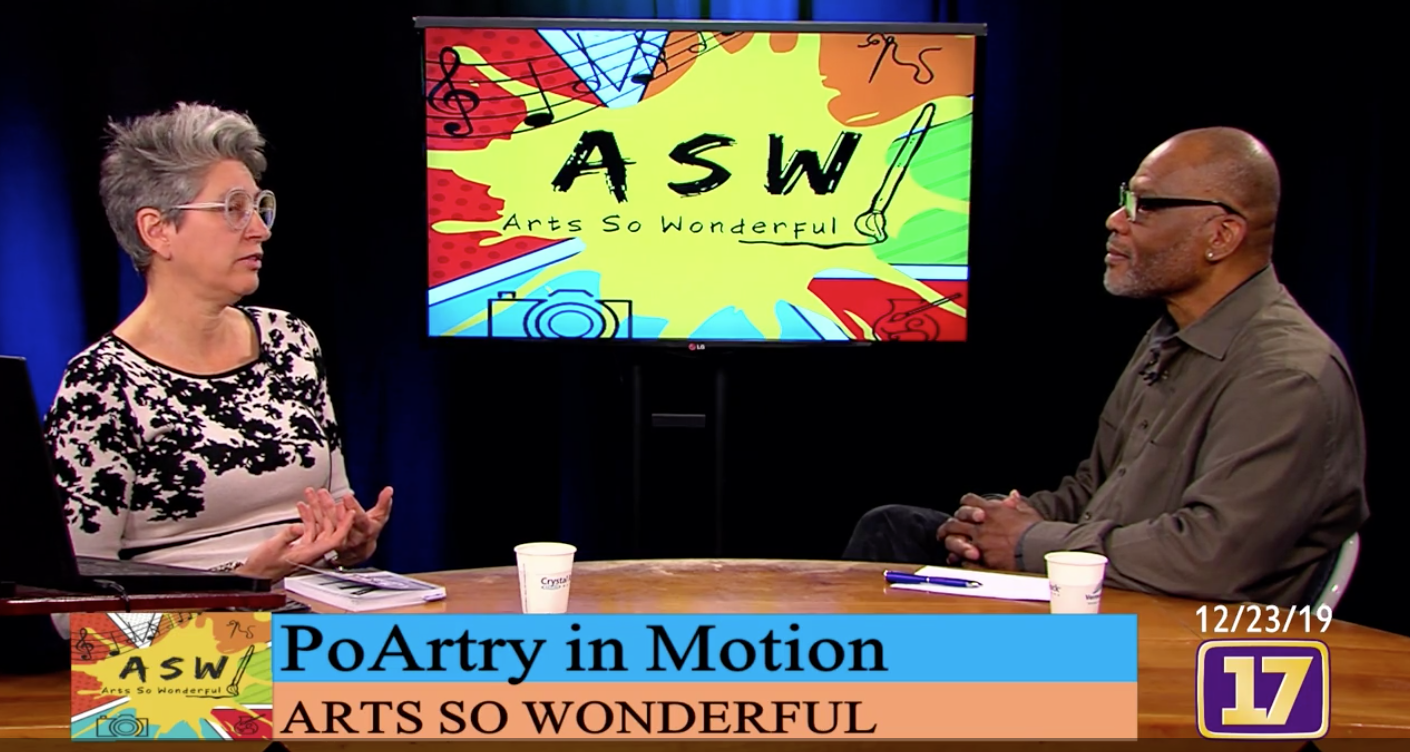 WE'VE PUBLISHED OUR FIRST BOOK OF POETRY!
After many years of helping other writers create and publish books, we've published our first book of poetry, Voicing Art: Poetry of Space | Place | Time. All proceeds from sales of the book are supporting our donated mentoring work with kids of King Street Center in Burlington, Vermont in the form of weekly 'Poetry of Nature Walks' and monthly special story-creating events with mentors and their young mentees.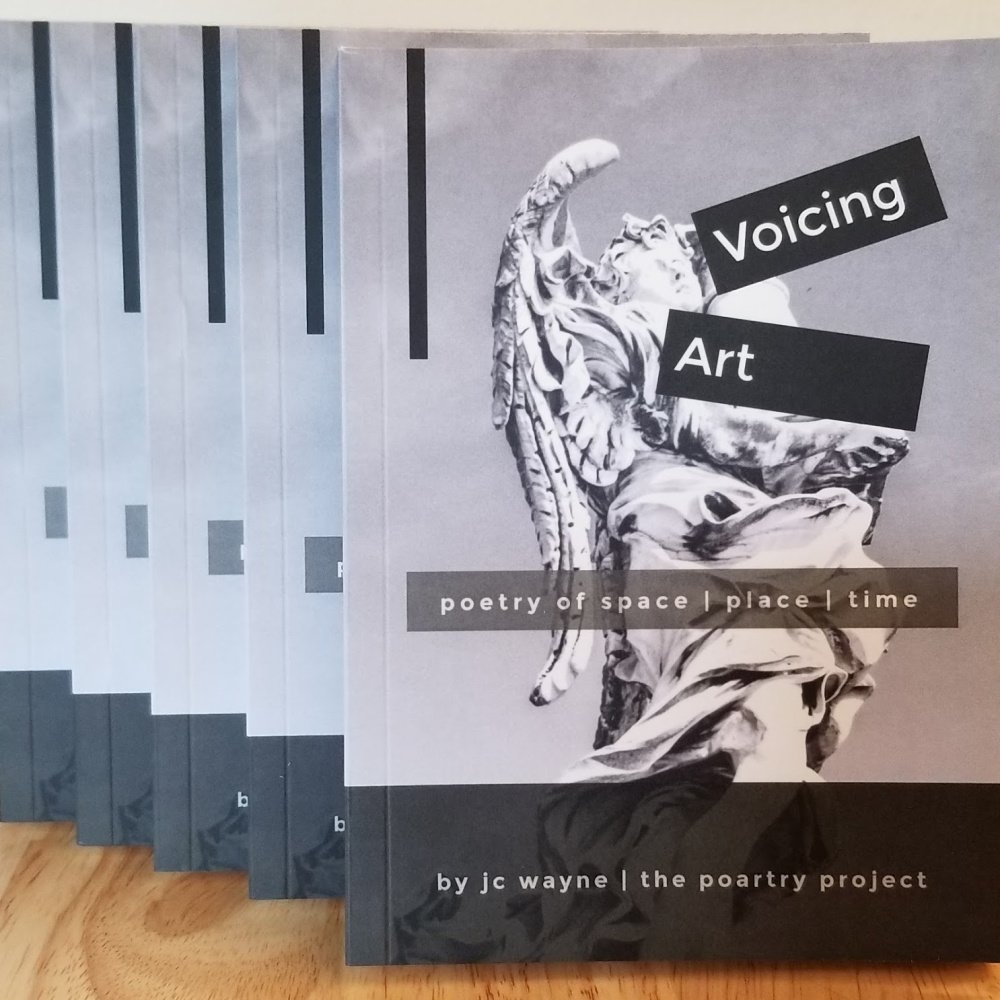 LEARN MORE ABOUT THE POARTRY PROJECT ORIGIN STORY + CREATOR
Ever wonder about more of the origin story of The Poartry Project and its resident creator?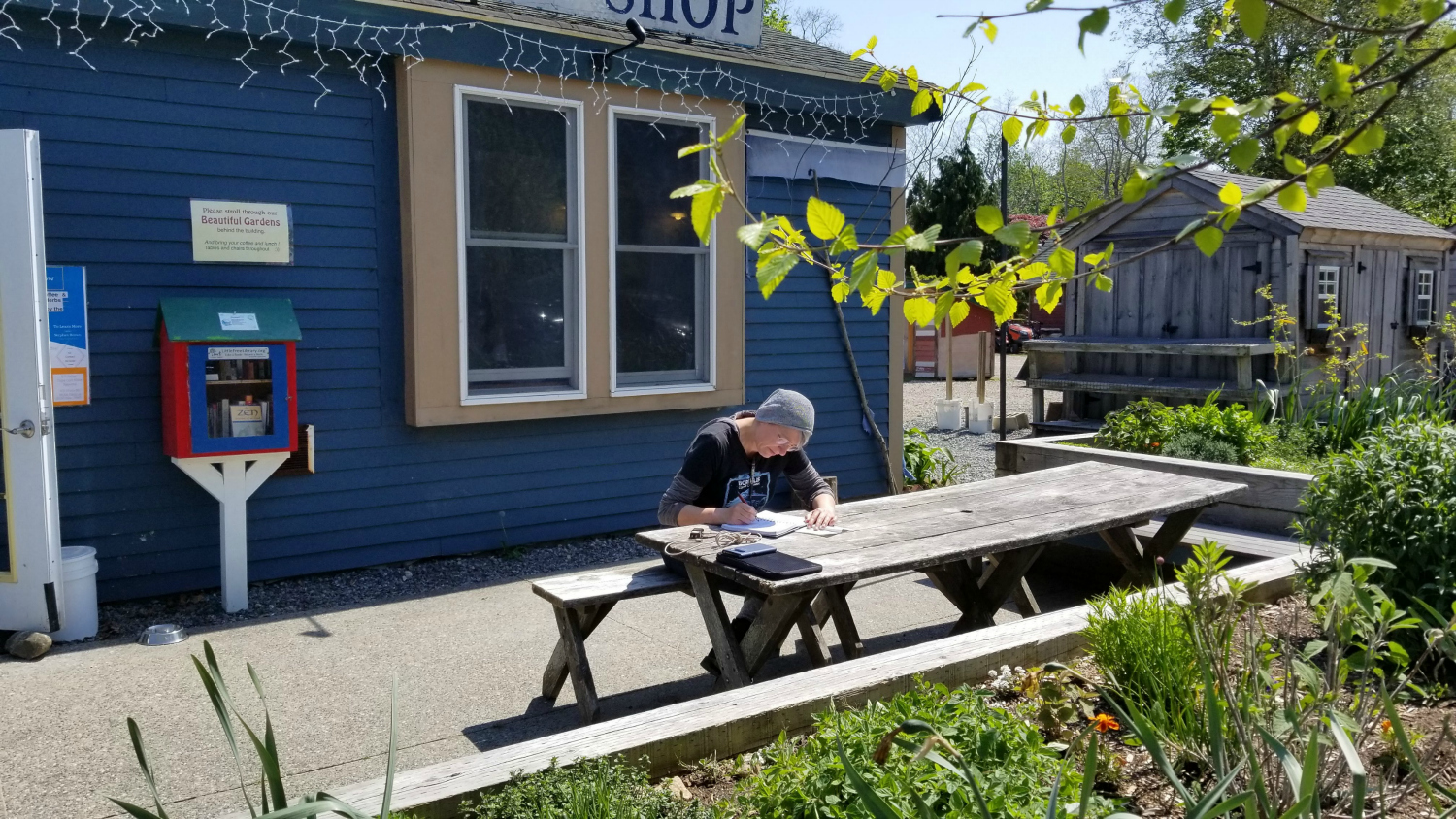 In our modern society driven by hero worship of technology, engineering, math, science, business and digital influence, poetry continues to be a special place in our world that people aspire to. But with the beautiful rise of STEM and the digital world has come overload, and poetry has experienced a resurgence as an antidote to overload – a quiet refuge for reflection, observation, interpretation, beauty, meaning-making, inspiration, grieving, healing and experiencing the sacred.
"Poartry" is a sacred space. Poartry is about seeing and voicing the art in all things. It is the nurturing and sharing of the art and culture of building loving worlds through loving words (and visuals). The Poartry Project was created by a poet, writer, visual artist, "cartographer of the unseen" and agent of beauty and perception to light a path of good in the world. We do this to foster, evoke and celebrate the potential in all lives; cultivate the power of interpretation; nurture courteous communication as civil world citizens; and build bridges of understanding. Through the experience of our world travels, we make special effort to serve the generally-underserved communities of youth, elders, immigrants and refugees, and all of our events and services actively welcome and encourage these communities.
Poartry uses poetry and visual art to share the experience of the unseen and the "golden threads" lyrically revealed by sensitive poets down the ages of universal timeless truths underlying and shaping our physical world and experiences in new ways. These new ways expand perception, interpretation and context beyond the physical – and even emotional and mental – for deeper and more meaningfully informed insight, connection and culture of caring in our lives and world.
Words literally build worlds. It is our hope and aim that the world built, shared and engaged with here is found to be beautiful, magical, boundless and meaningful, and that visitors will come to realize or deepen understanding that we are all here together on Earth as citizens of a far greater and wider extraordinary natural world of the unseen beyond the seen, on a shared mission and expedition of good to help unfold the wonders of the universe and the place, purpose and plans of all lives living within it.