building loving worlds through loving words
MONTHLY POETRY 
OF NATURE WALKS
COMING UP ON MAY 28th, 2-3 pm
Leddy Park, Burlington, VT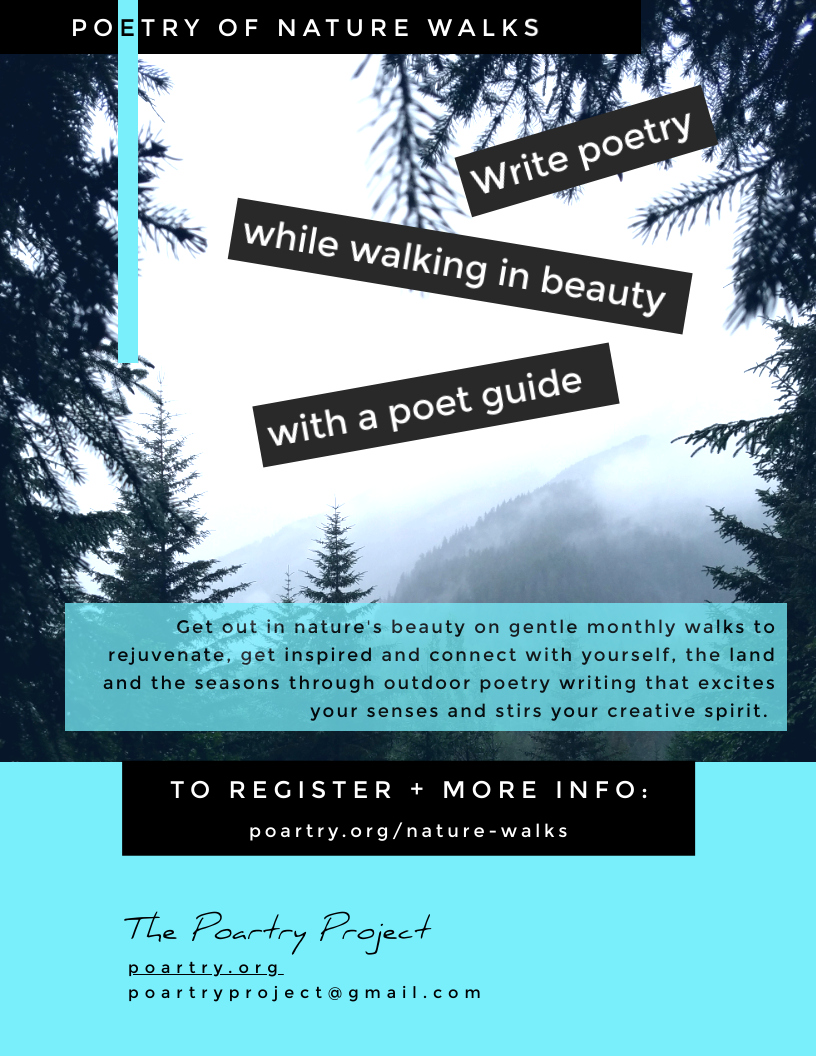 COMING UP ON JUNE 8th, 10 am – 12 pm
Horsford Gardens, Charlotte, VT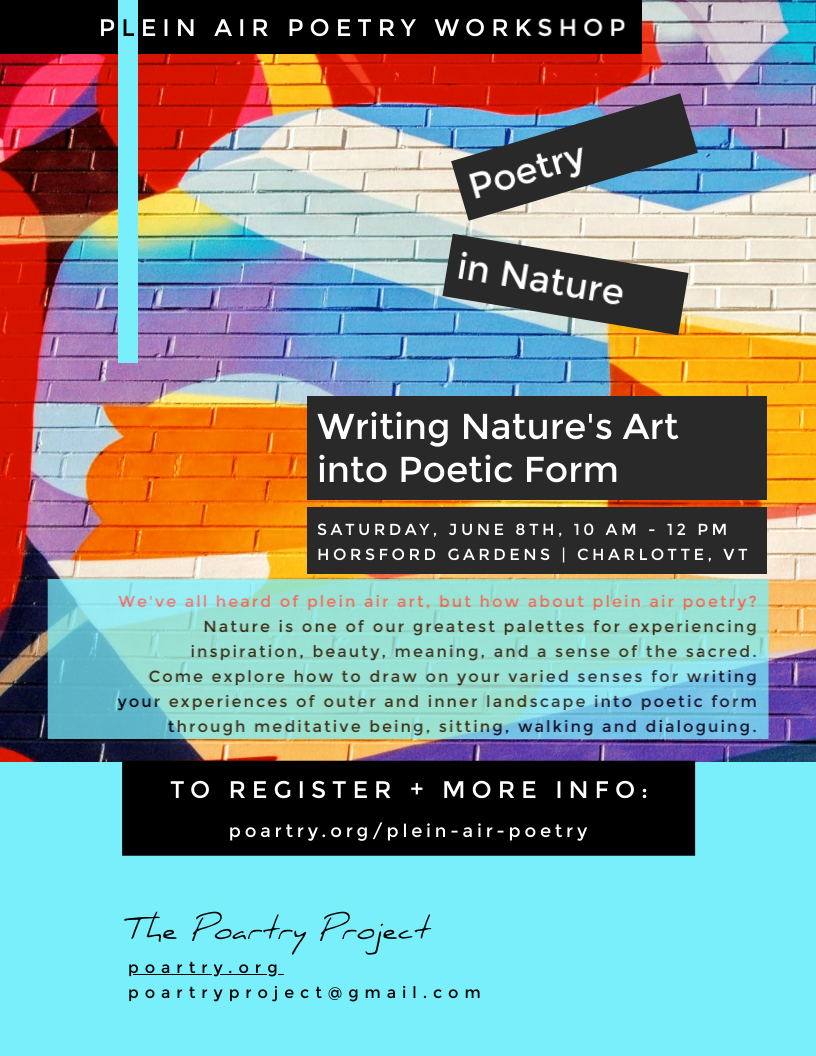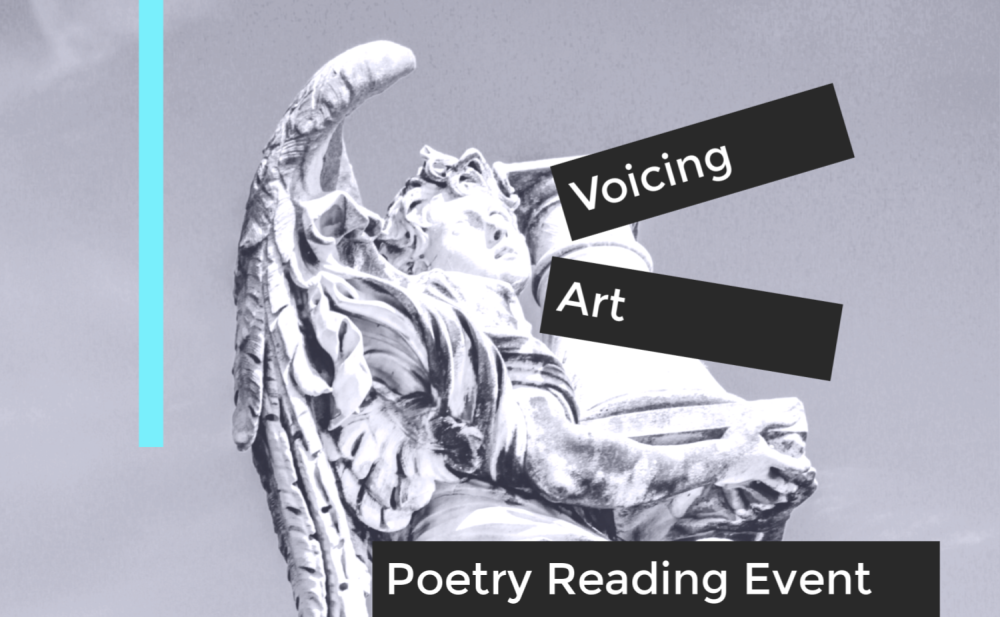 VOICING ART WAS A BIG SUCCESS!
Our inaugural Voicing Art reading of poetry and prose was a big success. Thank you all who were a part of it!
With engaging writer-readers, audience members who volunteered as readers and others who spontaneously found the event as they came into Nomad Coffee for eats and drinks, livestreamers from as far away as Australia and even the 2 artists whose exhibits inspired our work, we had a great time and look forward to many more.
Keep an eye out for the event's pieces to appear on poartry.org in a new Voicing Art Portfolio coming soon…
NEW FEATURED SPACES + PLACES POEM
As part of our participation in the Quarterly Weeks of World Cooperation 2019 March event hosted by The World of Energy Collective, we crafted a multimedia "poetic earth story" for a collaborative virtual Planet Earth Time Capsule. We consider it a love letter to our beautiful planet.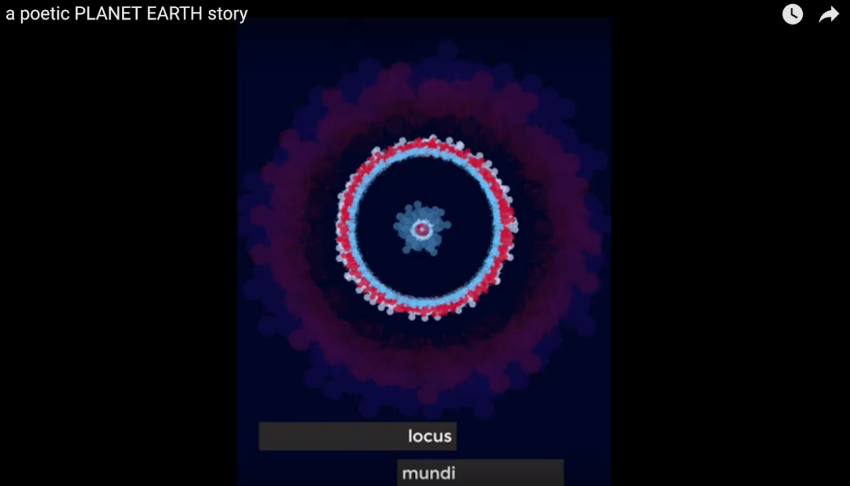 WHERE IN THE WORLD IS THE LATEST FREE LITTLE POETRY?
SHEBOYGAN, WISCONSIN!
One of our favorite travel spots is Sheboygan, discovered back in 2013 when we camped at Harrington Beach State Park and made the short trek into "the big city" to catch a movie.
There's a great coffee place/community hub there, Paradigm Coffee and Music, and it's really one of the coolest, most inclusive, chill creative work and people-watching spots we've experienced anywhere. (And they make kick-ass vegan eats and drinks, which is what brought us in there in the first place.)
Kate, the owner, calls Paradigm "the Vortex", and when we walked in back in January almost two years after our last visit, she recognized us immediately and said, "Welcome back to the Vortex!"
Sheboygan is a neat community with a growing cultural presence that is a bit under the radar and accessible once you discover it. There's a cute little community library in the children's garden at the nifty Above & Beyond Children's Museum where we big kids spent a playful afternoon on a very cold day one winter. So, of course, The Poartry Project paid the library a visit and left our handwritten poem, "True Story for Annie", there.
NEXT STOP:
Birmingham, Alabama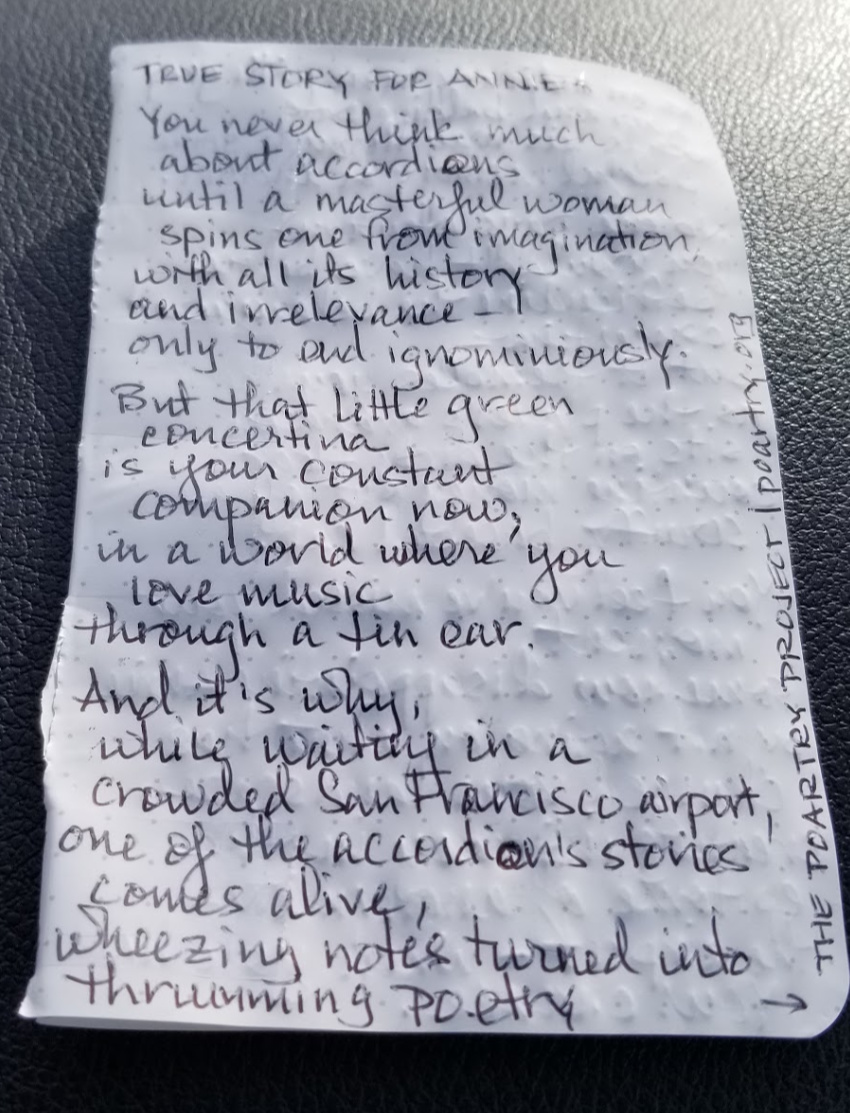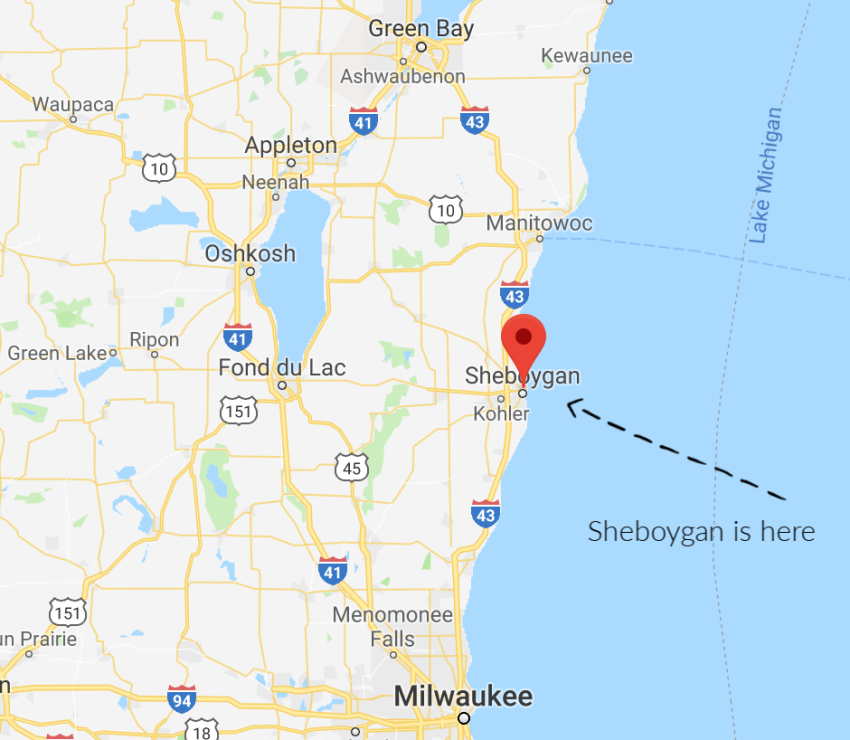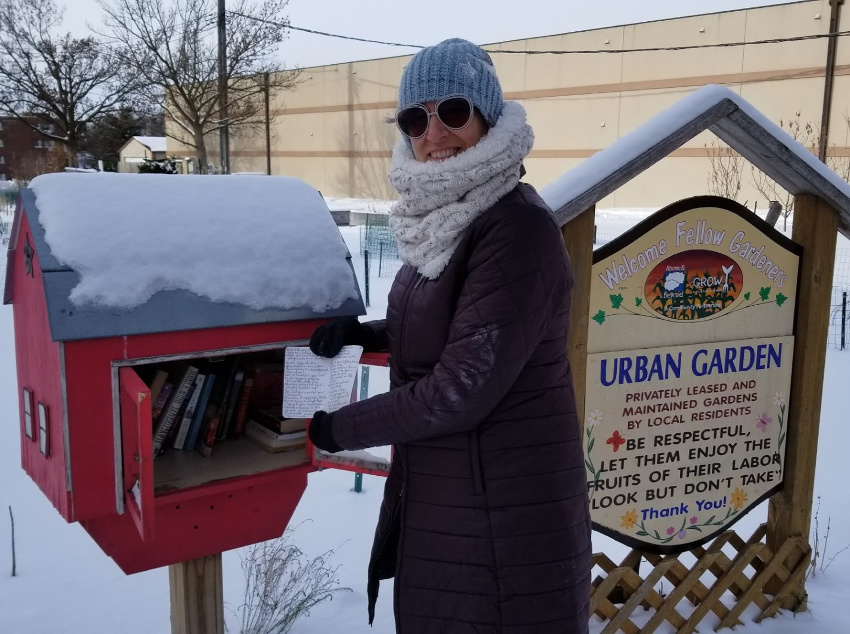 "Poartry" is the nurturing and sharing of the art and culture of building loving worlds through loving words (and visuals). The Poartry Project was created by a poet, writer, visual artist, "cartographer of the unseen" and agent of beauty and perception to light a path of good in the world by revealing the unseen beyond the seen through the power of poetry and art created with senses beyond the physical.
Poartry uses poetry and visual art to share the experience of the unseen, the reality already proven by science that everything is energy, and the "golden threads" of universal timeless truths underlying and shaping our physical world and experiences in new ways. We do this to expand perception, interpretation and context beyond the physical – and even emotional and mental – for deeper and more meaningfully informed insight, connection and culture of caring in our lives and world.
Words literally build worlds. It is our hope and aim that the world built, shared and engaged with here is found to be beautiful, magical, boundless and meaningful, and that visitors will come to realize or deepen understanding that we are all here together on Earth as citizens of a far greater and wider extraordinary natural world of the unseen beyond the seen, on a shared mission and expedition of good to help unfold the wonders of the universe and the place, purpose and plans of all lives living within it.