building loving worlds through loving words
"Poartry" is a sacred space. Poartry is about seeing and voicing the art in all things and lives. It is the nurturing and sharing of the art and culture of building loving worlds through loving words. The Poartry Project is the mission, community and contribution of a poet, writer, visual artist, "cartographer of the unseen" and agent of beauty, perception and insight to light a path of good in the world. We do this to foster, evoke and celebrate the potential in all lives; cultivate the power of discerning interpretation; nurture courteous communication as civil world citizens; and build bridges of understanding, wonder and discovery of the magic of our great adventure together across the universe.
The heart of The Poartry Project is creating opportunities to share and experience stories in diverse voices through the power of poetry. We stand for the belief and experience that poetry is accessible to all, life is poetic, and there is a poet inside all of us that speaks not only through words.
Where you can keep up to date and plan ahead with scheduled and special pop-up events throughout the year. 
Our debut book
Voicing Art: Poetry of Space | Place | Time
is now available!
Poetry inspired by works of art, the art of nature and the exploration of beauty, perception and insight through the cartography of the unseen.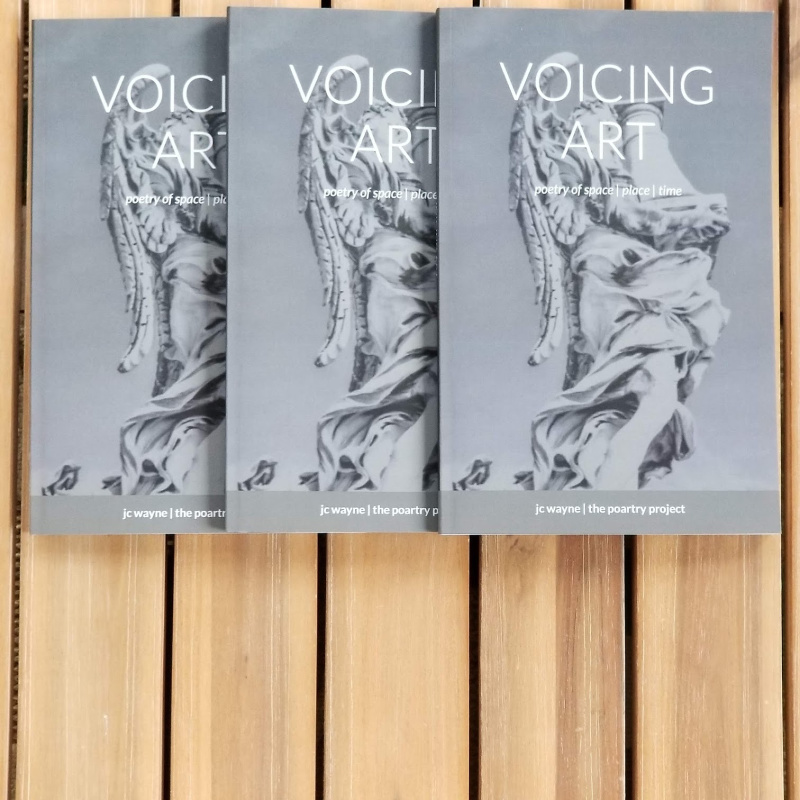 Thanks for your continued support and love for King Street Center.
You are magical and have a huge heart!
Help us fulfill our mission of "building loving worlds through loving words" through expanding our donated mentoring, outdoor poetry adventures, fundbuilding benefits, workshops and books to communities and for-good organizations.
Subscribe to Our Newsletter
Keep up with all sorts of creative opportunities, events, prompts and news. We won't share your data – ever.