bring your creative voice out to play
Our poetry, art and outdoor creativity workshops and customized mentoring experiences create welcoming, inclusive, encouraging spaces of "no mistakes" where creative voices of all ages and experience levels are given free range to come out and play through the inspiration of words, art and nature. The Poartry Project loves helping lives of all ages and experiences discover that they are more of an artist, poet, writer, storyteller than they think there are or can be, and it's our special mission to create experiences that help dismantle and remove the inhibitions and doubts about creativity and "being good enough" that are the barriers to so many people expressing and sharing themselves fully and joyfully.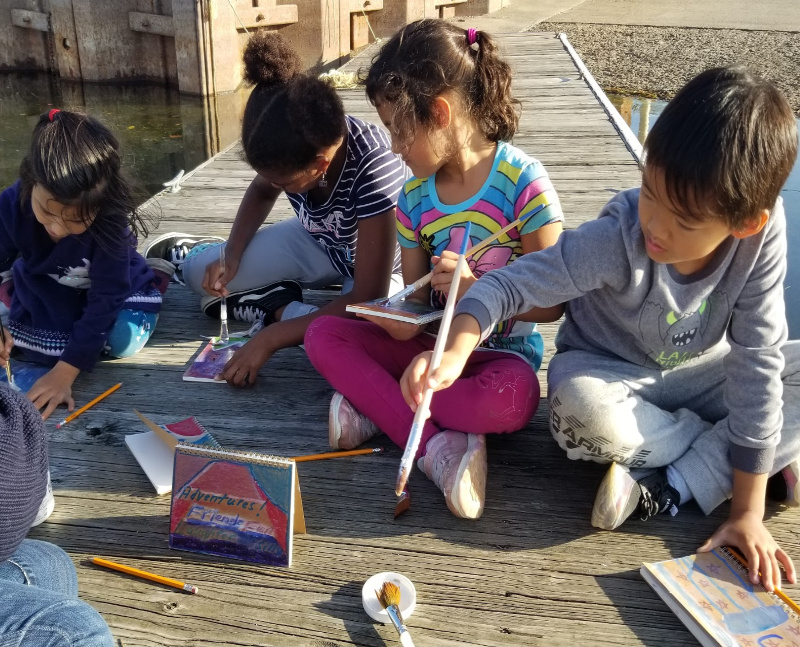 Our Next Art Workshop is
 May 11th!
Playing with Palette Knife (online)
Thursday, May 11th
6 – 8 pm US eastern via Zoom
Curious about the palette knife? Come get to know it through relaxed exploration that brings your intuitive inspiration out to play organically, taps into the uniquely tactile nature of the palette knife and the distinctively sensuous sensory experience of laying on paint with it, and introduces some basic compositional elements. We're going to be really playing with perception and perspective this time by applying a surprise novel and unconventional way of palette-knife painting to help with overcoming "getting stuck" on what appear to be challenging compositions and enhance color-mixing capability. No prior art experience required! Open to all ages.
This window is secured by 256 bit encryption on a PCI compliant network. Click here to view this window in its own page.
Subscribe to Our Newsletter
Keep up with all sorts of creative opportunities, events, prompts and news. We won't share your data – ever.