sharing our love of building loving worlds through loving words
The core culture of The Poartry Project is sharing, so we always get energized when others are inspired to share our story. We thrive on helping lives catalyze their creativity and creative confidence through the inspiration of our media appearances and live performances and presentations.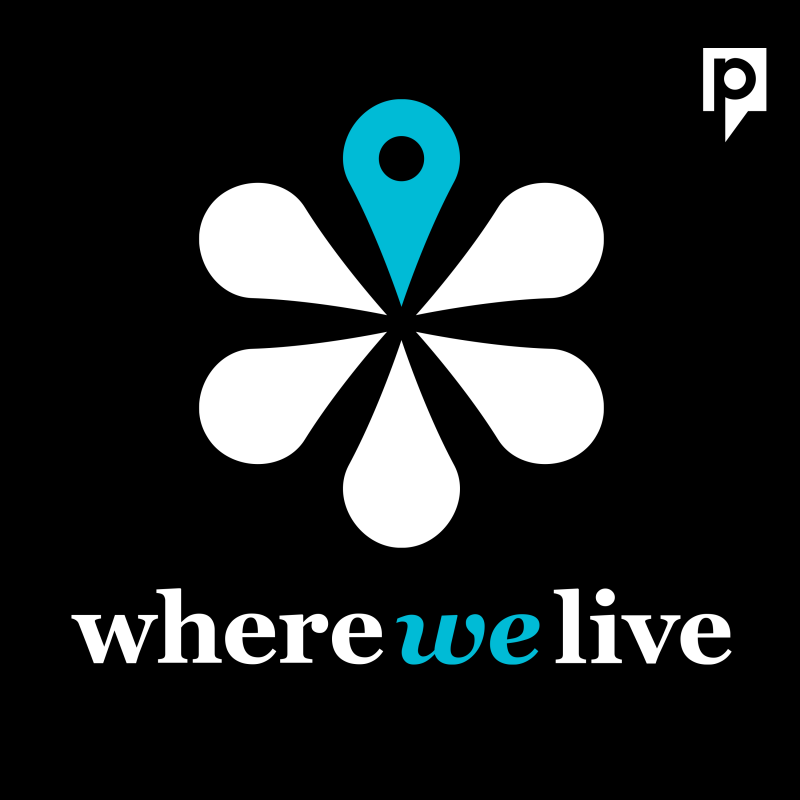 Connecticut NPR
Where We Live Radio Program
Interview on "Poartry and the Voicing Heart: Westville Initiative"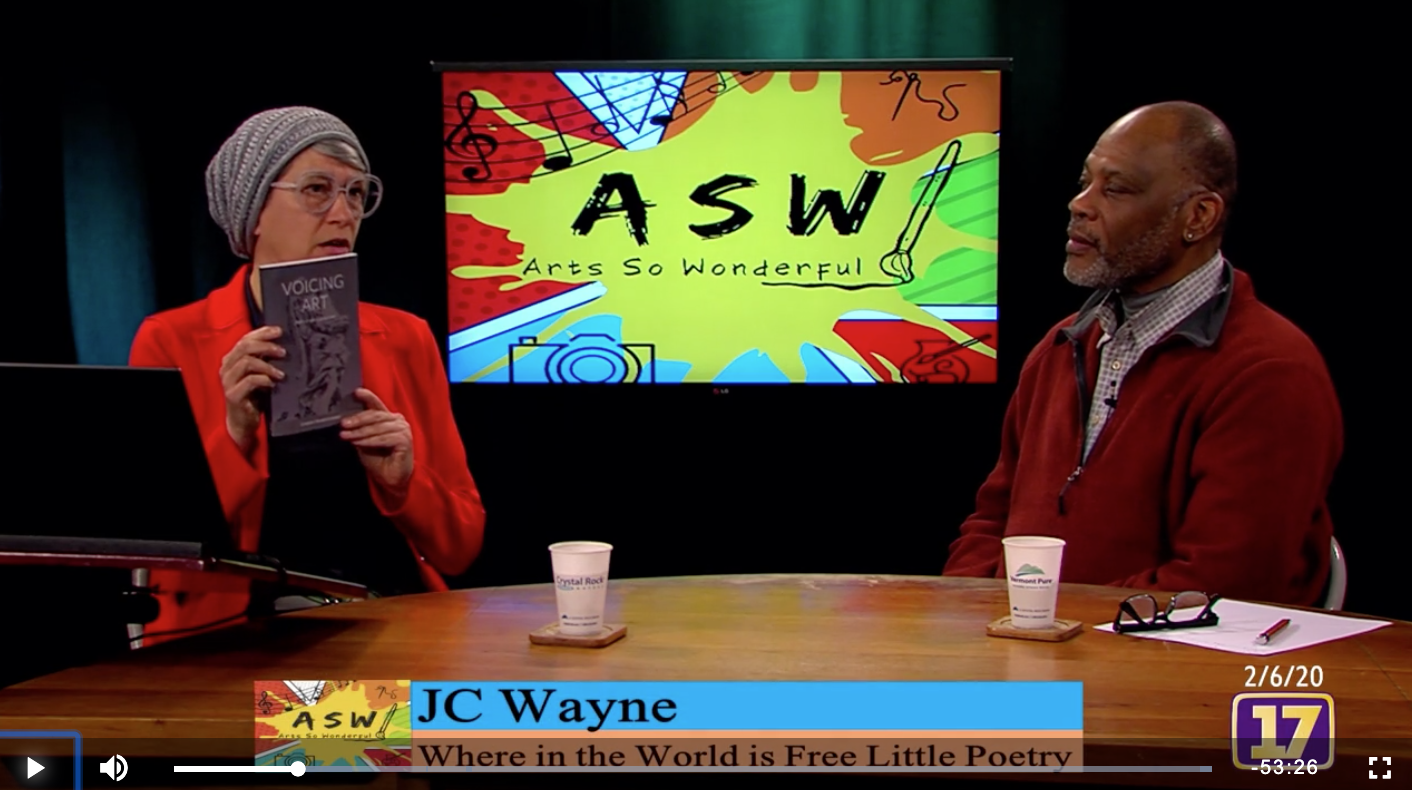 Arts So Wonderful TV Program
Interview on "Where in the World is Free Little Poetry?"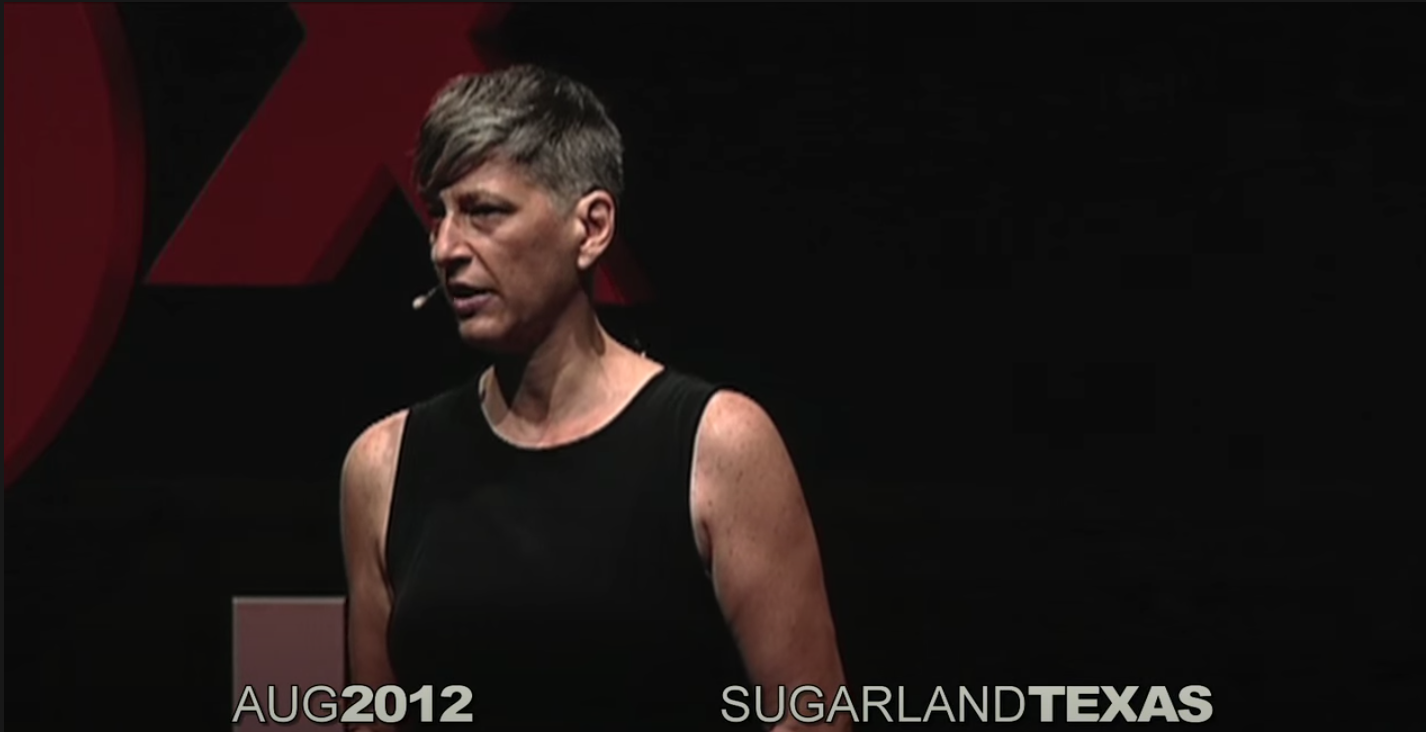 TEDx
SugarLand
Houston, Texas
TEDx Performance Talk on "Deus ex machina: Evolution in 4 acts"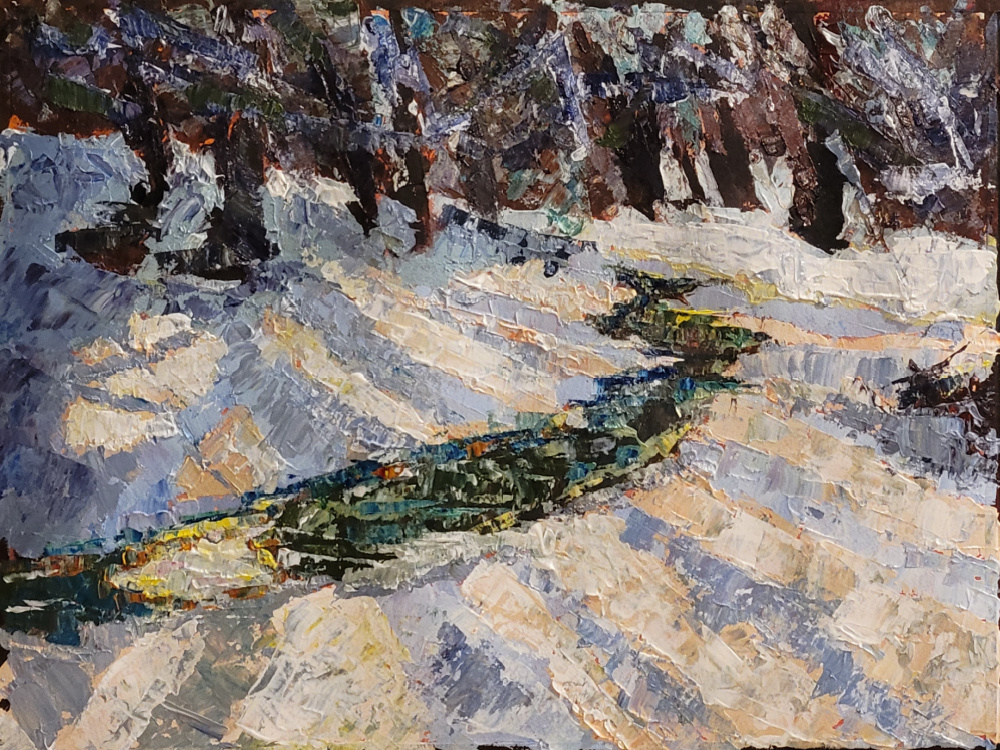 Grand Isle Art Works
Exhibit of new works by Vermont artists on "Art in a Time Like This"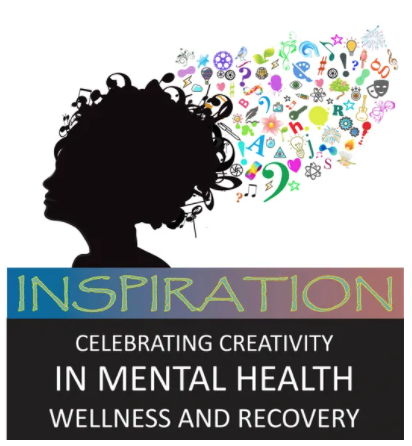 White River Craft Center
Clara Martin Center Art Exhibit at White River Craft Center on "The Art of Coping: Creativity & Inspiration during Covid-19"
I am a seasoned speaker, performer, media resource and meaningful experience-maker who engages audiences of all sizes through all media dynamically and effectively through a love of sharing the magic and accessibility of poetry, art and storytelling – in front of a camera, over the airwaves, in print, in person… If you are interested in booking me to appear or featuring me in your media outlet, please email me at poartryproject@gmail.com.
Voicing Art: Poetry of Space | Place | Time
is now available!
Poetry inspired by works of art, the art of nature and the exploration of beauty, perception and insight through the cartography of the unseen.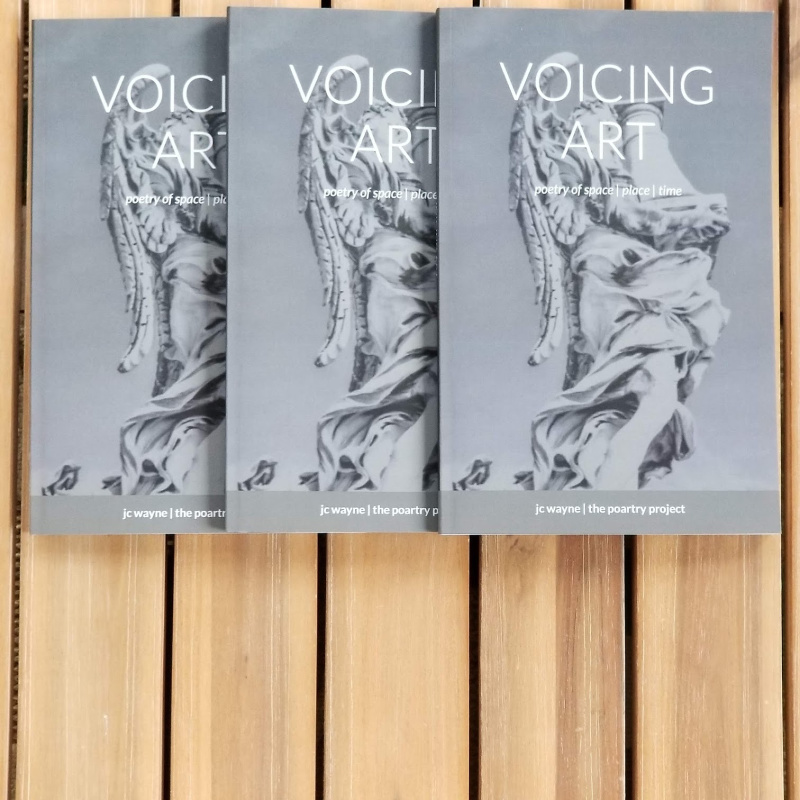 Subscribe to Our Newsletter
Keep up with all sorts of creative opportunities, events, prompts and news. We won't share your data – ever.