PLEIN AIR POETRY OF NATURE WALKS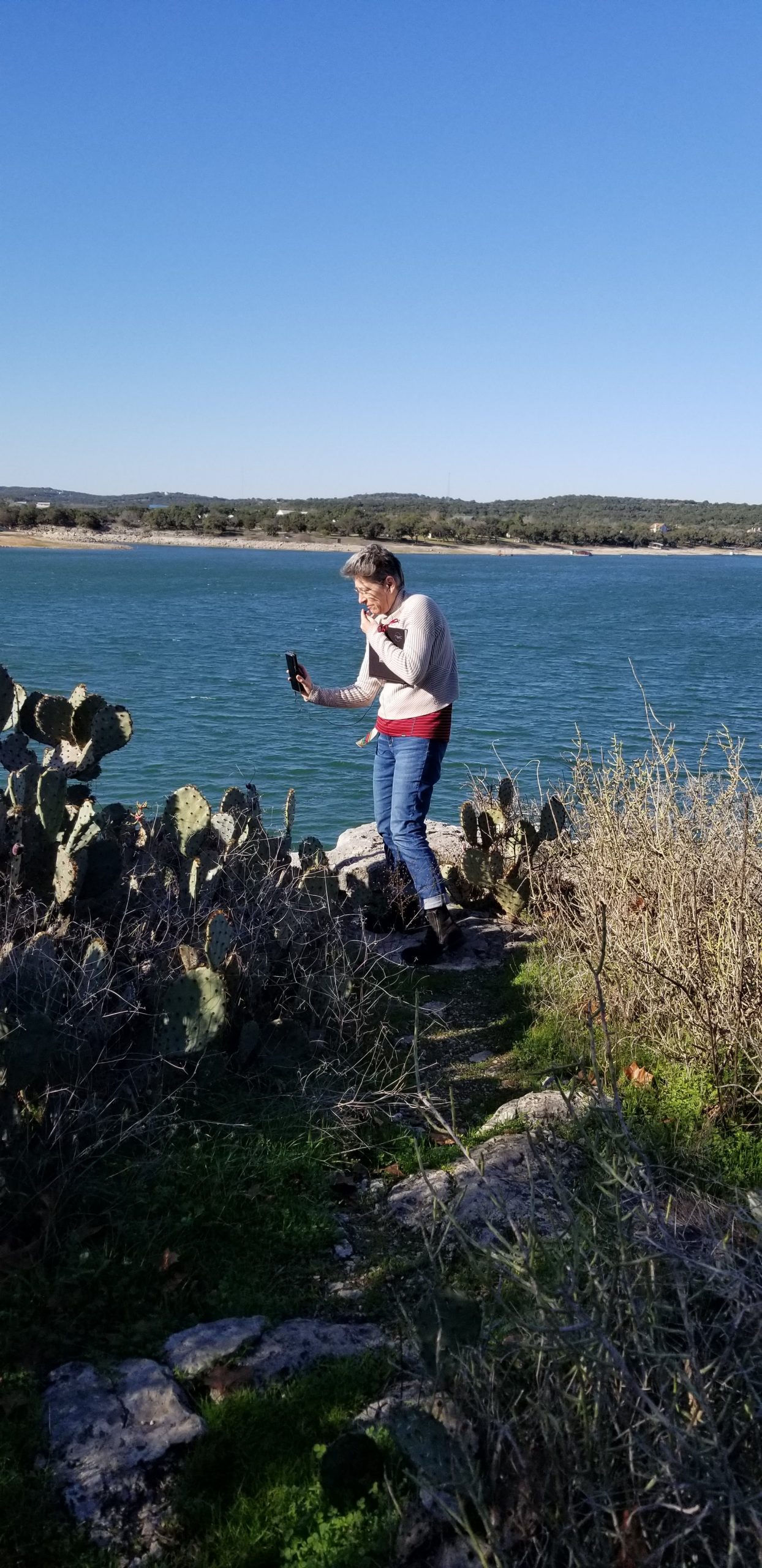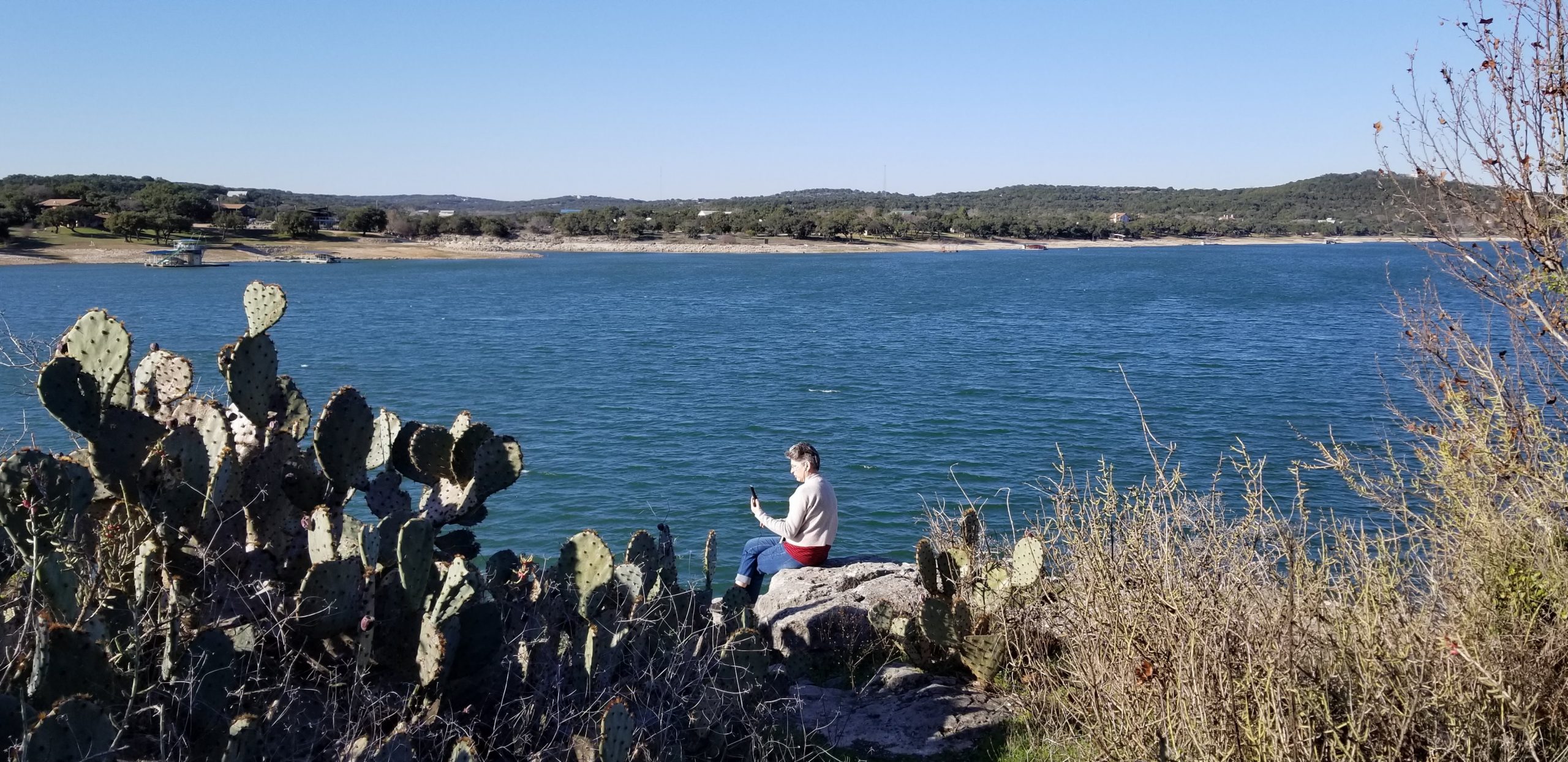 WAS A SPECIAL SURPRISE POP-UP!
at Pace Bend Park on Lake Travis in Texas Hill country
AND
livestreamed internationally
Poetry explorers from Vermont, Connecticut and Australia gathered in person and online to enjoy a beautiful sunny day on the cliffs of Lake Travis just west of Austin, Texas. Inspired by the semi-arid landscape, the movement of the elements and the bright day, we contemplated and wrote about the theme of "adaptability" with the prompt of choosing one physical sense to describe our experience.