Words + Art Spoken Word Series + Poems
bringing art to life through the spoken word
Words + Art Spoken Word Series + Poems
The Words + Art Series in Houston, Texas hosted by Mary Wemple invites poets and prose writers to visit a current art exhibit on display in Houston and write an original one-page poem or prose piece inspired by the exhibit. The poets and writers then gather for an evening reading event in the gallery, surrounded by the exhibited art, to share their writings with the public and each other.
The Poartry Project has been participating in Words + Art since it was first launched in 2010 – for the first 2 years in person at the reading events and in the years since brought in live to read during the events via videostream.
Voicing Art: Poetry of Space | Place | Time
is now available!
Poetry inspired by works of art, the art of nature and the exploration of beauty, perception and insight through the cartography of the unseen.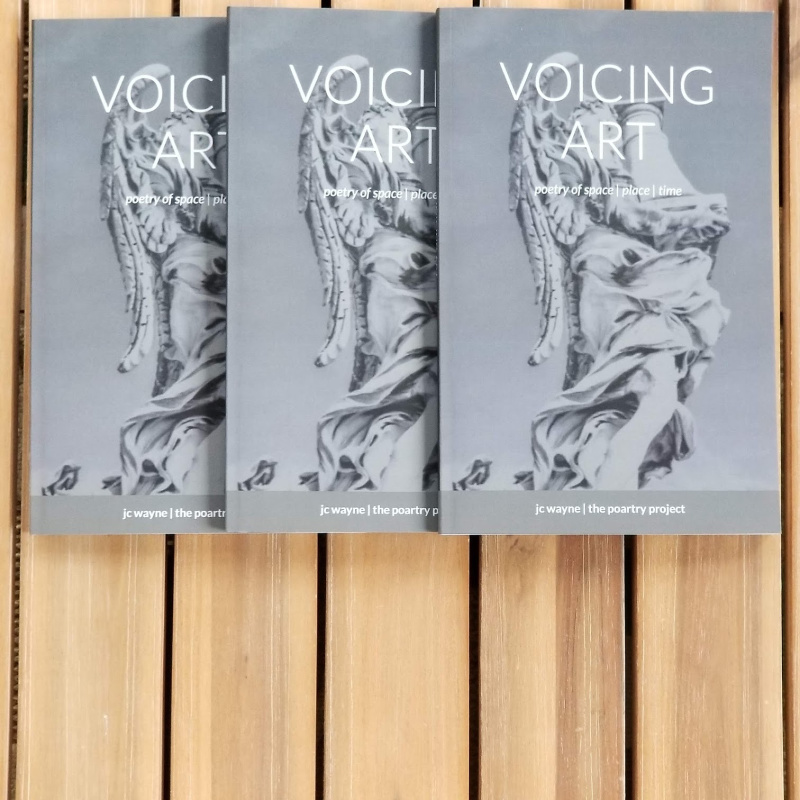 Subscribe to Our Newsletter
Keep up with all sorts of creative opportunities, events, prompts and news. We won't share your data – ever.