bring your creative voice out to play
Our poetry, art and outdoor creativity workshops and customized mentoring experiences create welcoming, inclusive, encouraging spaces of "no mistakes" where creative voices of all ages and experience levels are given free range to come out and play through the inspiration of words, art and nature. The Poartry Project loves helping lives of all ages and experiences discover that they are more of an artist, poet, writer, storyteller than they think there are or can be, and it's our special mission to create experiences that help dismantle and remove the inhibitions and doubts about creativity and "being good enough" that are the barriers to so many people expressing and sharing themselves fully and joyfully.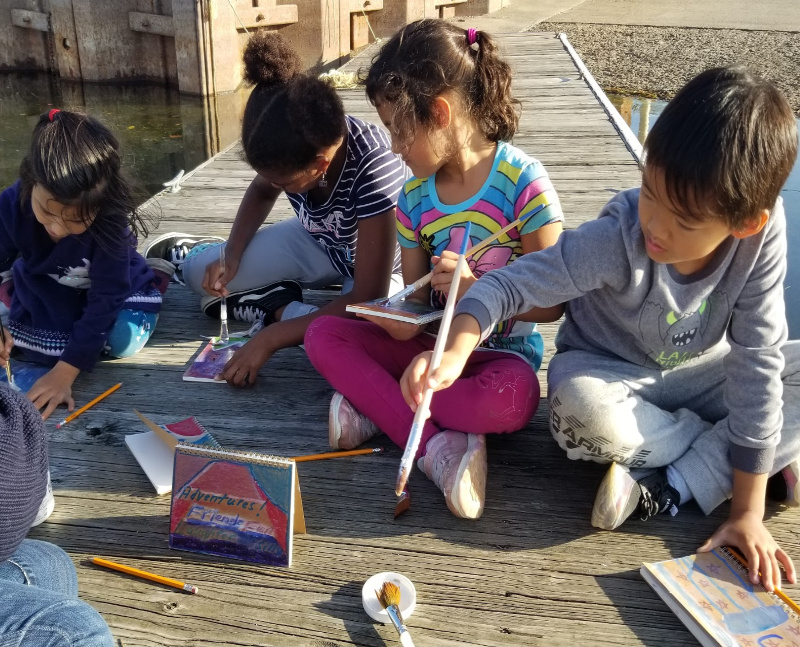 Our Next Poetry Workshop is
April 2nd!
Writing an Art-Inspired Poem: Discover the Joy of Ekphrastic Poetry! (in person)
Sunday, April 2nd
12:30 – 2 pm US eastern
at Charlotte Library | Charlotte, Vermont
Writing poetry in response to art is one of the most enriching and easiest ways to get inspired and move beyond the (often-daunting) blank white page in your writing.
Come connect with the joy of ekphrastic poetry with JC Wayne through examples of art-inspired poems, writing prompts, ways to explore art through a poetic lens and a fun meditative exercise to get your creative juices and powers of observation and interpretation flowing. Our art muse for the workshop will be the beautiful nature paintings of Theresa Petrow (who will be on hand to answer your questions), currently on exhibit at the library.
This is a relaxed, welcoming and organic opportunity to explore and share in writing poetry free of critique and with no prior experience necessary.
Materials: Bring something to write with and something to write on.
Subscribe to Our Newsletter
Keep up with all sorts of creative opportunities, events, prompts and news. We won't share your data – ever.