October 2019 Words + Art Reading + Poem
exhibit | if i can't dance, it's not my revolution!
artist | steven evans
POEM | DAVID WHERE YOU ARE (oct 2019)
I saw 'Starboy',
and I thought it was you
But, no,
you were Starman,
and it wasn't what I thought
A bright boy
tries to fill the gap
you left in the world,
and line it with purple feathers 
left when the Violet-crowned Woodnymph
flew the nest
David, where you are,
are you still
a one-being revolution,
genteelly shaking up the stars on the axis 
of your impeccable garb and form
while the earthboy
whimpers in the dark night
of this world's soul
spinning poetry that hurts
in its ugliness and pain
as millions probably sing along,
thinking it's literal,
oblivious parrots
of scathing observation
and
stealthy satire-if-I-cat-ion
hidden in the code
of plain sight
David, where you are,
are you a peacock
among blackbirds,
or are you
a blackbird among 
greater peacocks,
or have you finally
found your flock,
realizing that your
androgyny is simply
the nature and being
of the spirit
and that what others
yearn for,
you knew at the
core of your being
We are in an ugly moment
down here,
and we need the soul
who fell to Earth
to wake up
to their rain/reign of
glitter and white feathers within
and for every Major Tom
to realize they are
not adrift alone –
in space
David, where you are,
please smile on every being –
each and all a Ziggy in blackbird drag,
just bursting to blaze forth
in the glitter and white feathers
of our peacock selves
Our Debut Voicing Art Book
Voicing Art: Poetry of Space | Place | Time
is now available!
Poetry inspired by works of art, the art of nature and the exploration of beauty, perception and insight through the cartography of the unseen.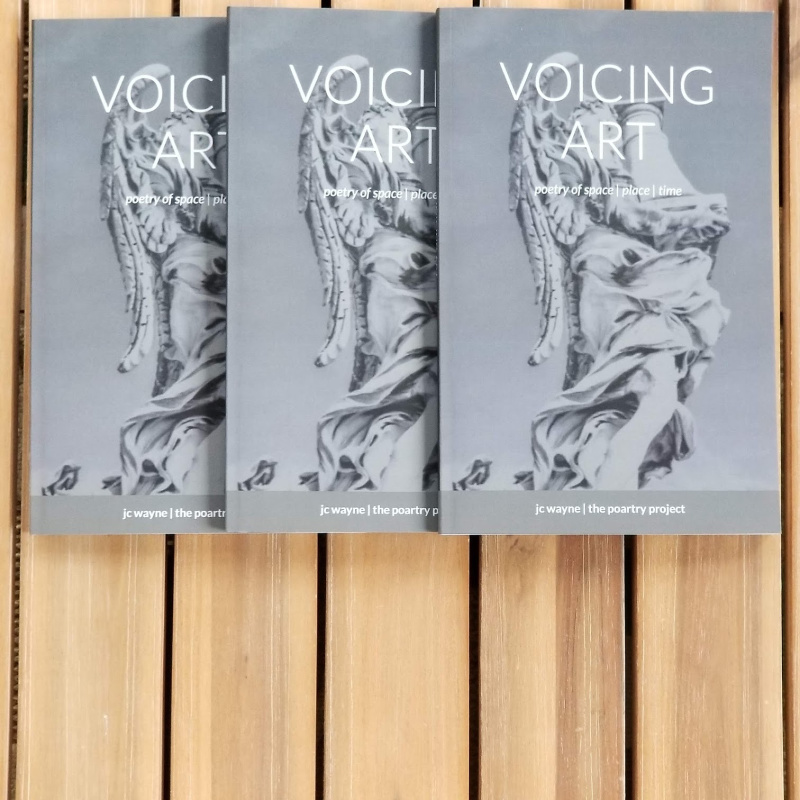 Subscribe to Our Newsletter
Keep up with all sorts of creative opportunities, events, prompts and news. We won't share your data – ever.