SPRINKLING SEEDS OF POETRY ONE LITTLE LIBRARY AT A TIME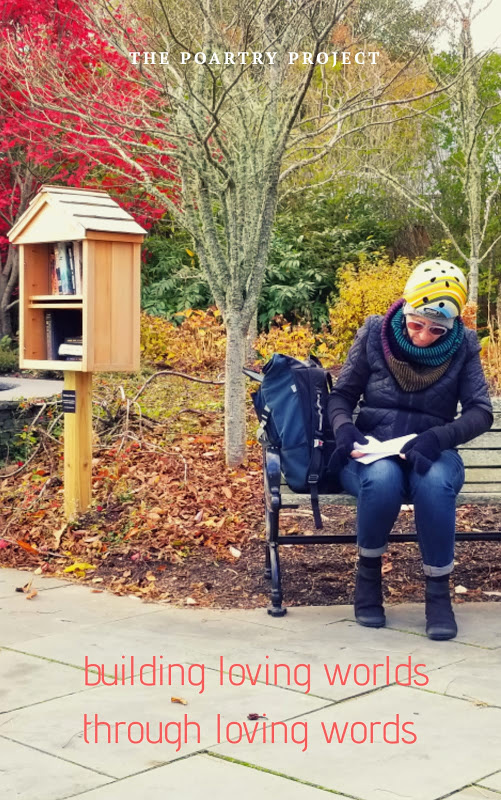 We love the little community libraries that pop up as tiny surprises at neighborhood houses, in parks, even at coffee shops. It's the joy of discovering them even more than the books they hold that really moves us!
One cold, grey, rainy January day on Nantucket, Massachusetts, we were snugged up by the front window of Handlebar Coffee, and we spotted a little community library right by their front door. Thus "Free Little Poetry" was born.
The idea: Handwrite one of our original Poartry Project poems that seems to most capture the vibe and "unseen behind the seen" of a place where we find a little community library, and leave it there for readers to discover and enjoy.
WHERE IN THE WORLD IS FREE LITTLE POETRY?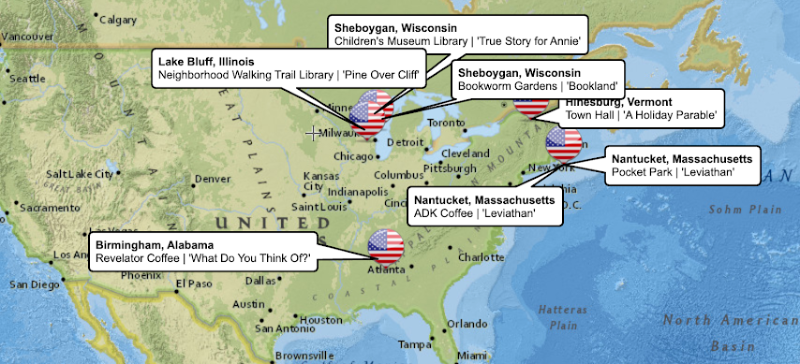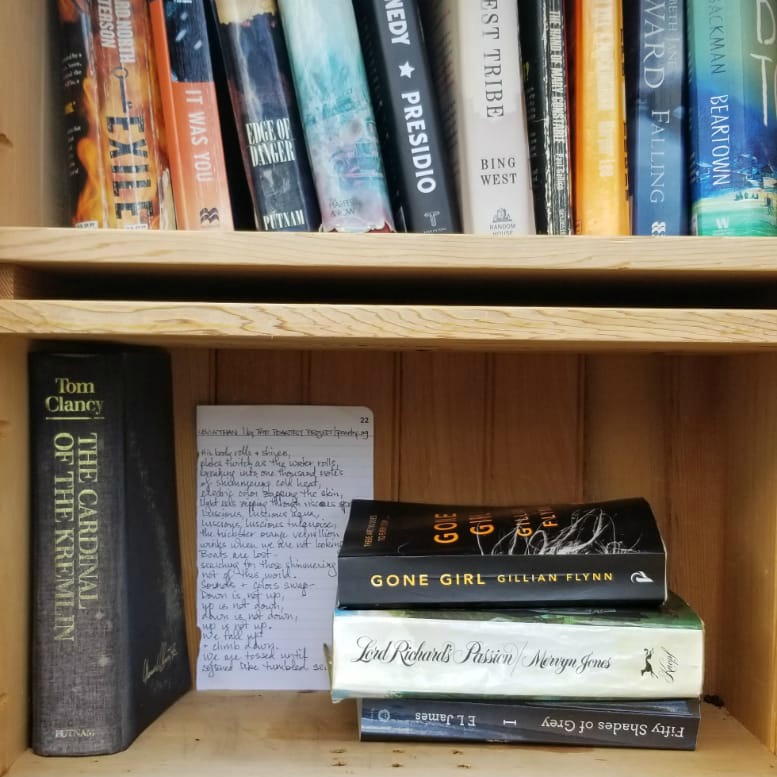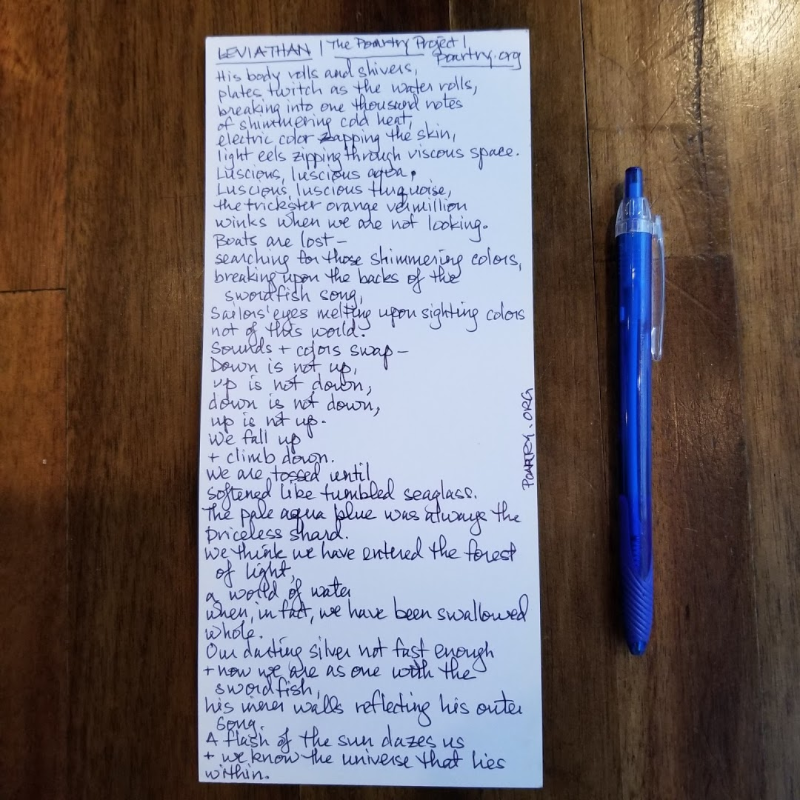 WHERE IN THE WORLD IS THE LATEST FREE LITTLE POETRY?
BOOKWORM GARDENS, SHEBOYGAN, WISCONSIN!
The high summer month of July took us to Chicago and our first-ever Pop-Up Surprise Poetry of Nature Walk. We had walkers come in and walk with us in real time via livestream from as far as Brisbane, Australia and New Haven, Connecticut. Where were did our surprise walk take us and – unexpectedly – Free Little Poetry? Back to Sheboygan, Wisconsin at the magical Bookworm Gardens! Can you imagine being able to step into a living version of your favorite scenes from beloved children's books? Well, you can at Bookworm Gardens. You are welcomed by the Giving Tree when you pass under the magical arched gateway. Turn right, and you find yourself in a "Where the Wild Things Are" garden. Go a little further in, and you can snuggle into Pooh's home in a tree stump. We should have anticipated that there would be a beautiful Little Free Library near the entrance in front of the Magic School Bus. On our walk, The Poartry Project created the new poem, 'Bookland', so what better Free Little Library piece to drop into the library.
NEXT STOP:
Colchester, Vermont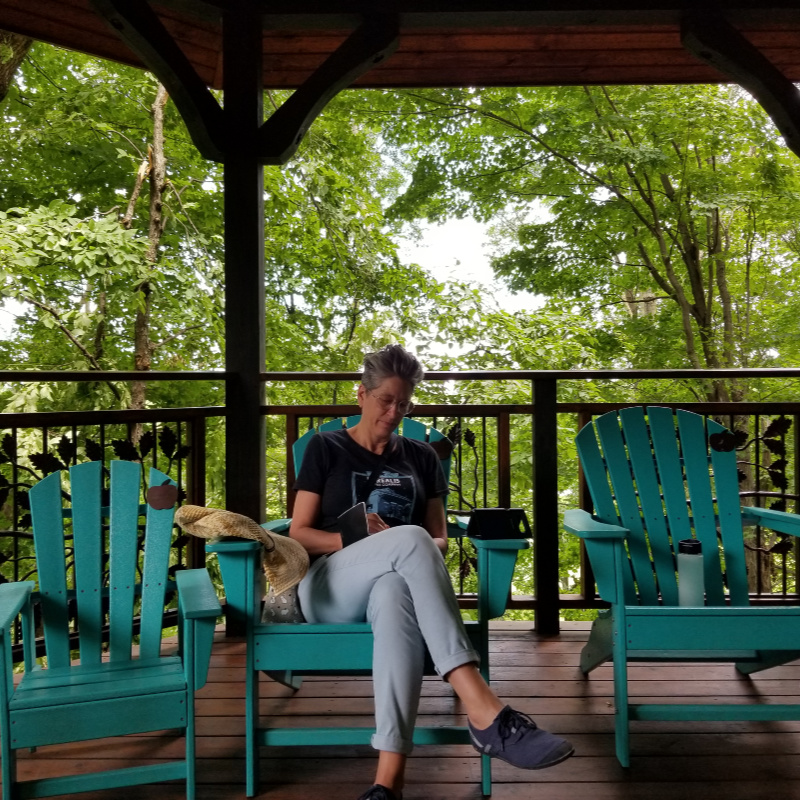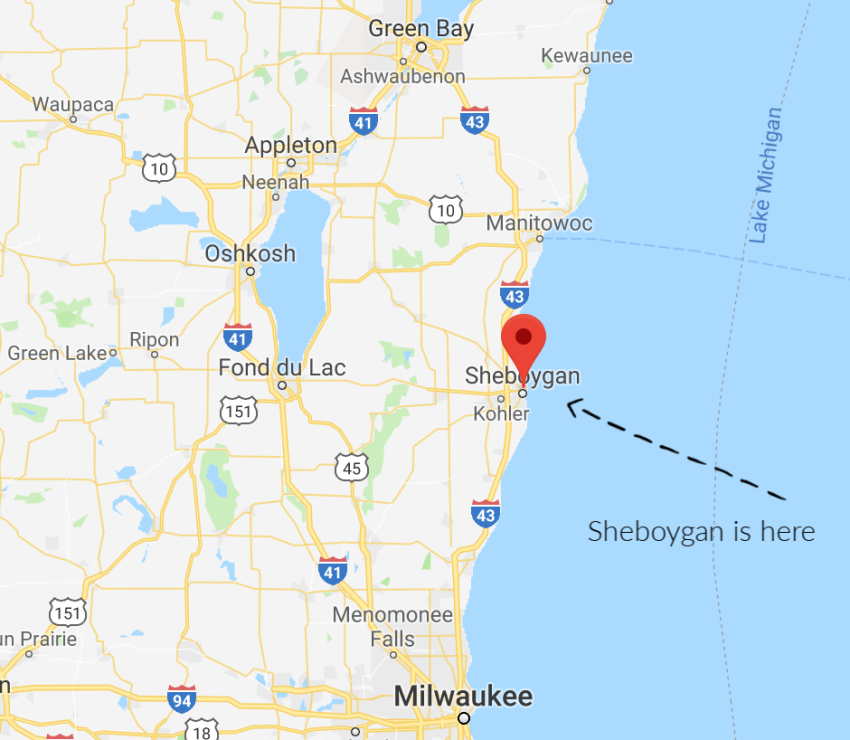 WHERE IN THE WORLD IS THE LATEST FREE LITTLE POETRY?
BREWSTER, CAPE COD, MASSACHUSETTS!
As Spring FINALLY landed towards the end of May, we were inspired to get some sea air before the summer crowds descended, so we headed to a new spot we hadn't experienced before: the bay side of Cape Cod.
With miles of bikes trails onsite and the 26-mile Cape Cod Rail Trail running through it, we found ourselves at beautiful Nickerson State Park. It was a great visit with a gorgeous campsite in a practically uninhabited part of the park overlooking a lake, a dragonfly chrysalis that chose to emerge on our car tire, some of the best authentic falafel and home-fermented pickled veggies in the world at Abba Restaurant and a great natural foods market.
But the one of the best parts of the trek was discovering the wonderful community hub that is Snowy Owl Coffee Roasters with its bright red little library right out front featuring the Emily Dickinson poem, There is no Frigate like a Book. We left our poem from the inaugural Voicing Art Poetry Reading, Dawn Rises Over Vega , since Emily was writing about adventures to lands away. 
NEXT STOP:
Colchester, Vermont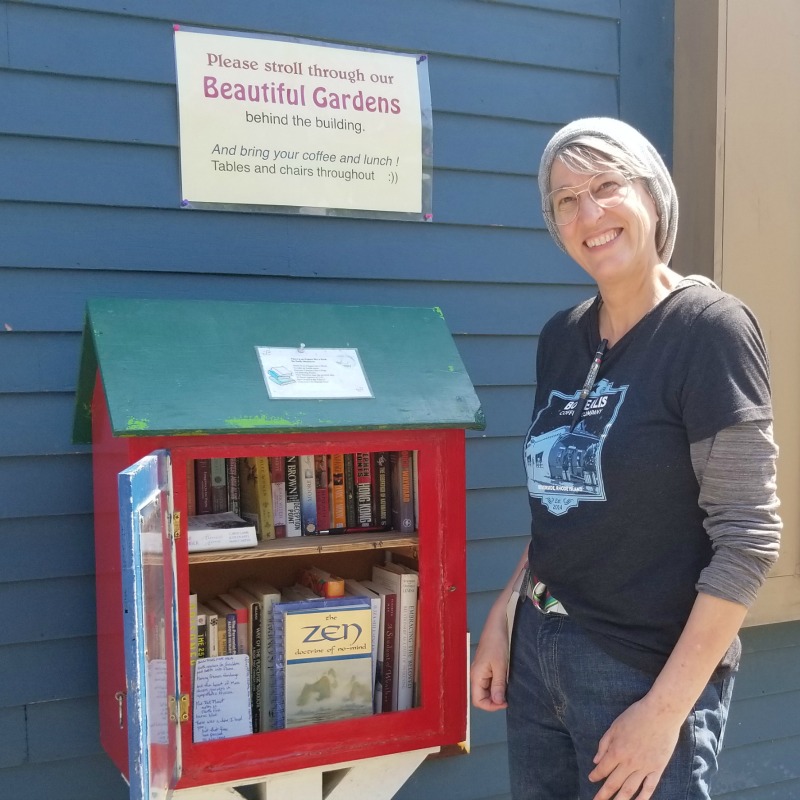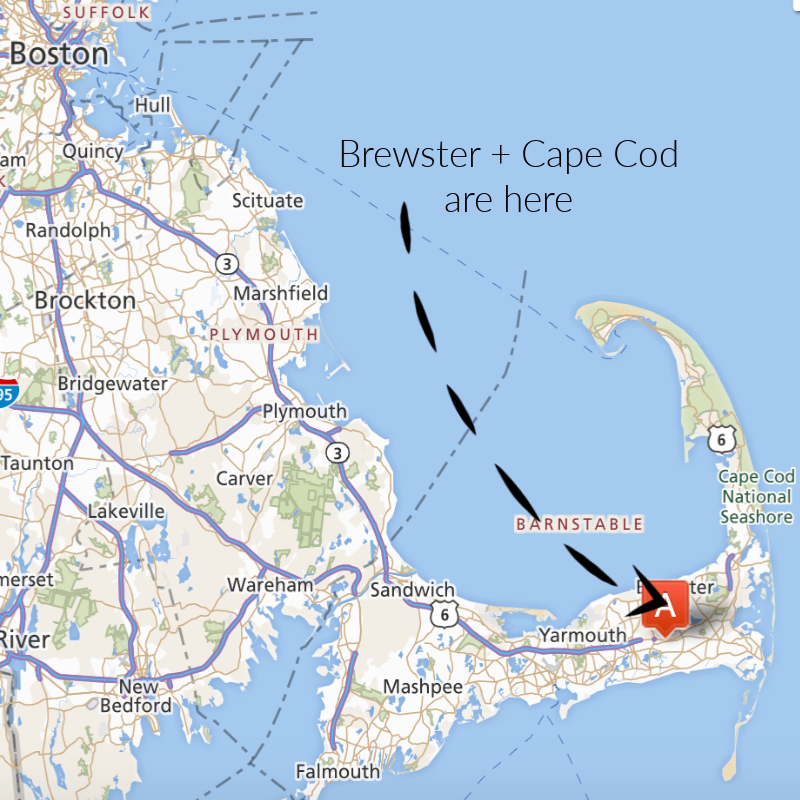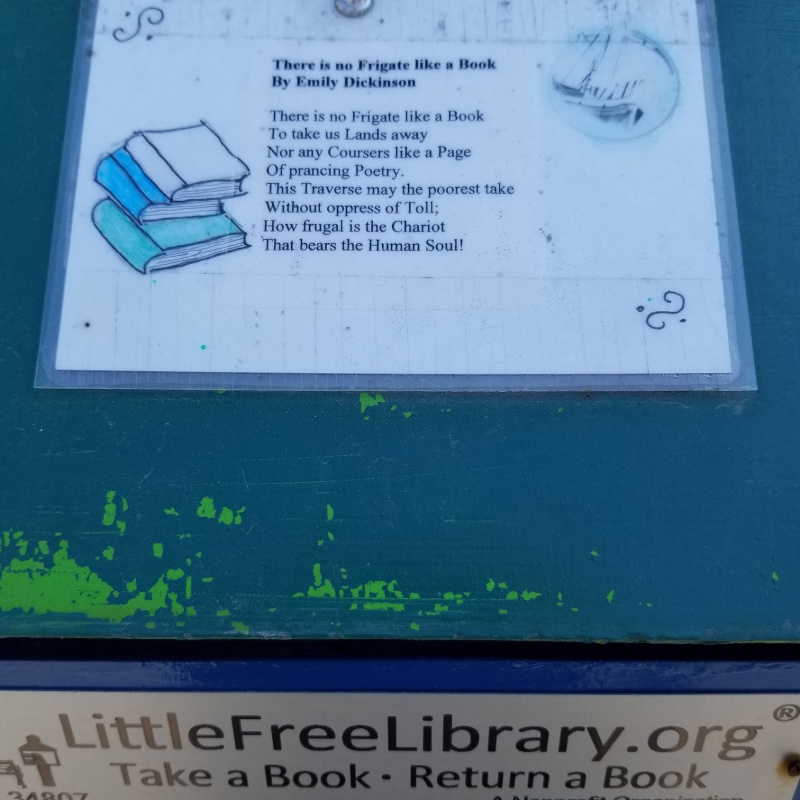 WHERE IN THE WORLD IS THE FREE LITTLE POETRY?
BIRMINGHAM, ALABAMA!
Back in January, as the super-sub-zero temperatures were bearing down on Chicago, we roadtripped south in search of a little sun and warmth. We didn't find too much sun or warmth! But what we did find was one of the coolest coffee shops ever in Birmingham, Alabama that happened to have a cute little in-house community library as an extra bonus.
Because the coffee shop was Japanese in design and featured many excellent Japanese green teas, we left a handwritten copy of our poem, "What Do You Think Of?", which is a piece inspired by the artwork of Japanese artist, Yusuke Asai. 
NEXT STOP:
Hinesburg, Vermont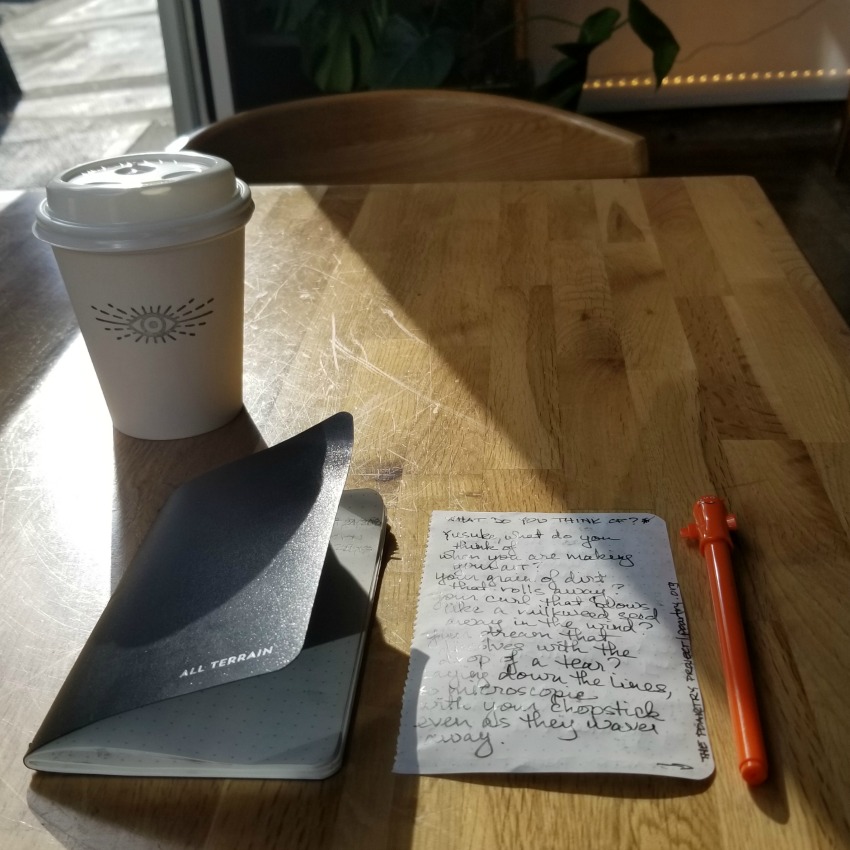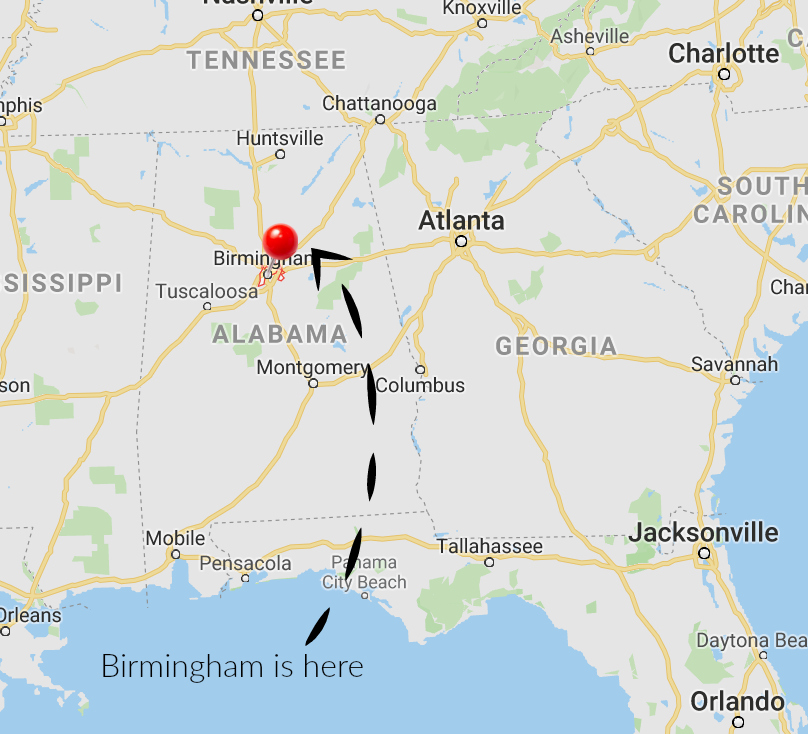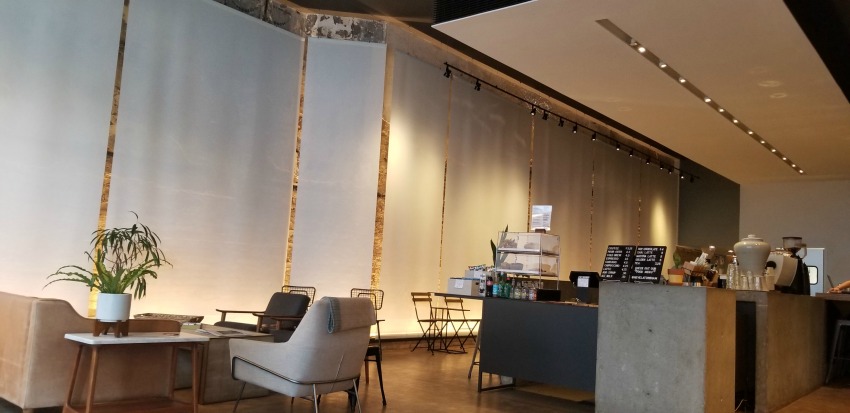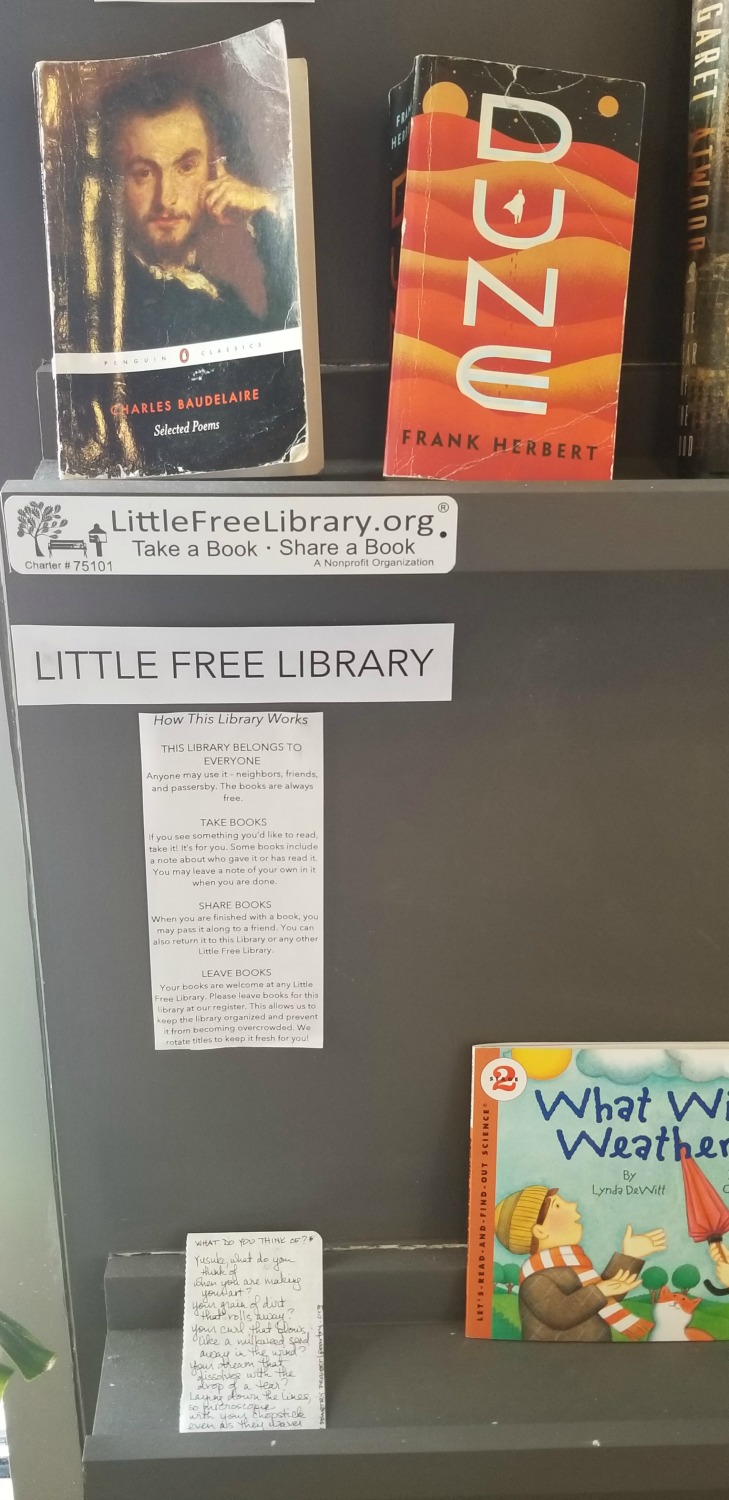 WHERE IN THE WORLD IS THE FREE LITTLE POETRY?
SHEBOYGAN, WISCONSIN!
One of our favorite communities and creative spots in the world is Sheboygan, Wisconsin. It's kind of under the radar with an interesting burgeoning arts and culture scene that centers around Paradigm Coffee & Music and the Kohler Arts Center. With some cool mid-century modern homes, a nice little movie theater, plant-based eats and drinks at Paradigm (as well as omni), a lakefront bike path and beach and the wonderful Kohler Andrae State Park Campground (yes, Sheboygan IS basically Kohler of Kohler Kitchen fame!), Sheboygan has everything we need to get inspired.
Paradigm Coffee & Music is such a center of the universe that owner, Kate, calls it "The Vortex". In rural Wisconsin, it is an inclusive and welcoming community hub for people of all orientations, ages, ethnicities and interests. After not having been to Paradigm for a few years, Kate immediately recognized us when we walked in in January, and said, "Welcome back to The Vortex!" as if we had never left.
We highly recommend visiting Sheboygan and Paradigm, and of course, the little urban library next to the Children's Museum on Main Street where we braved the super-cold to place our 'True Story for Annie' poem. It is a true story and an homage to the book, Accordian Crimes, by E. Annie Proulx.
NEXT STOP:
Birmingham, Alabama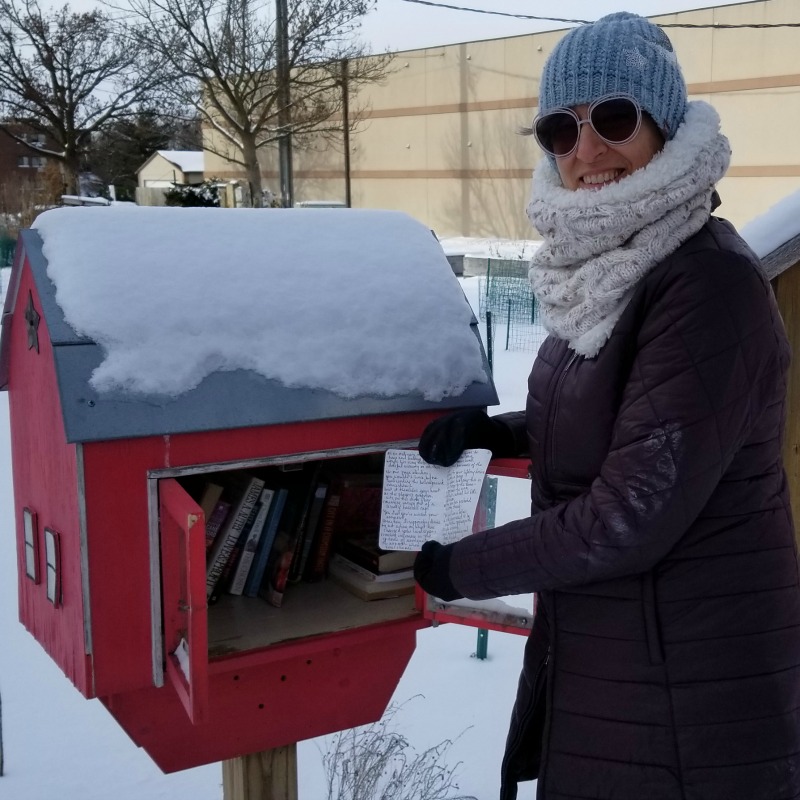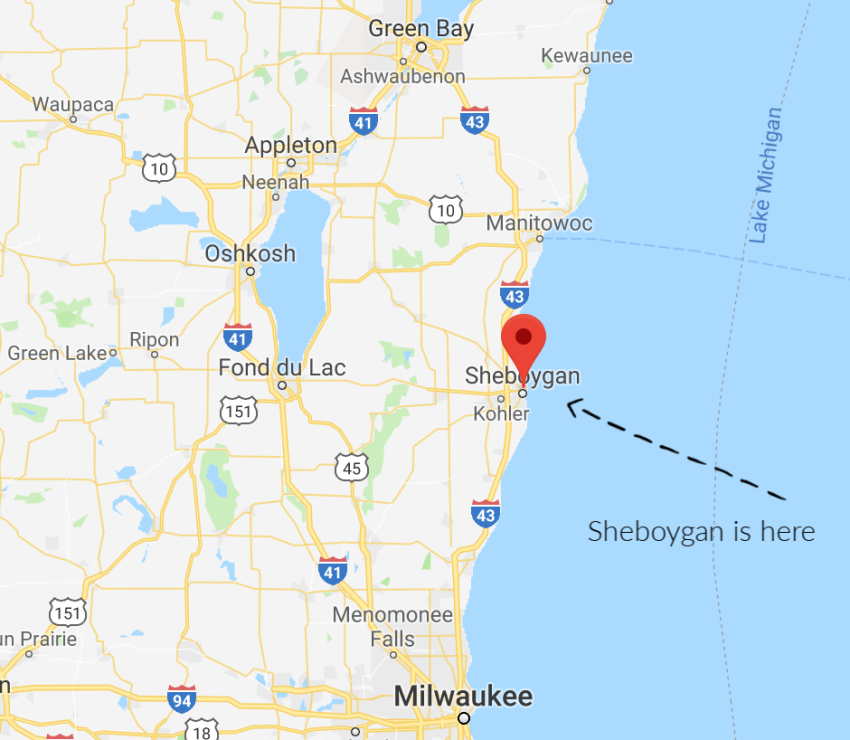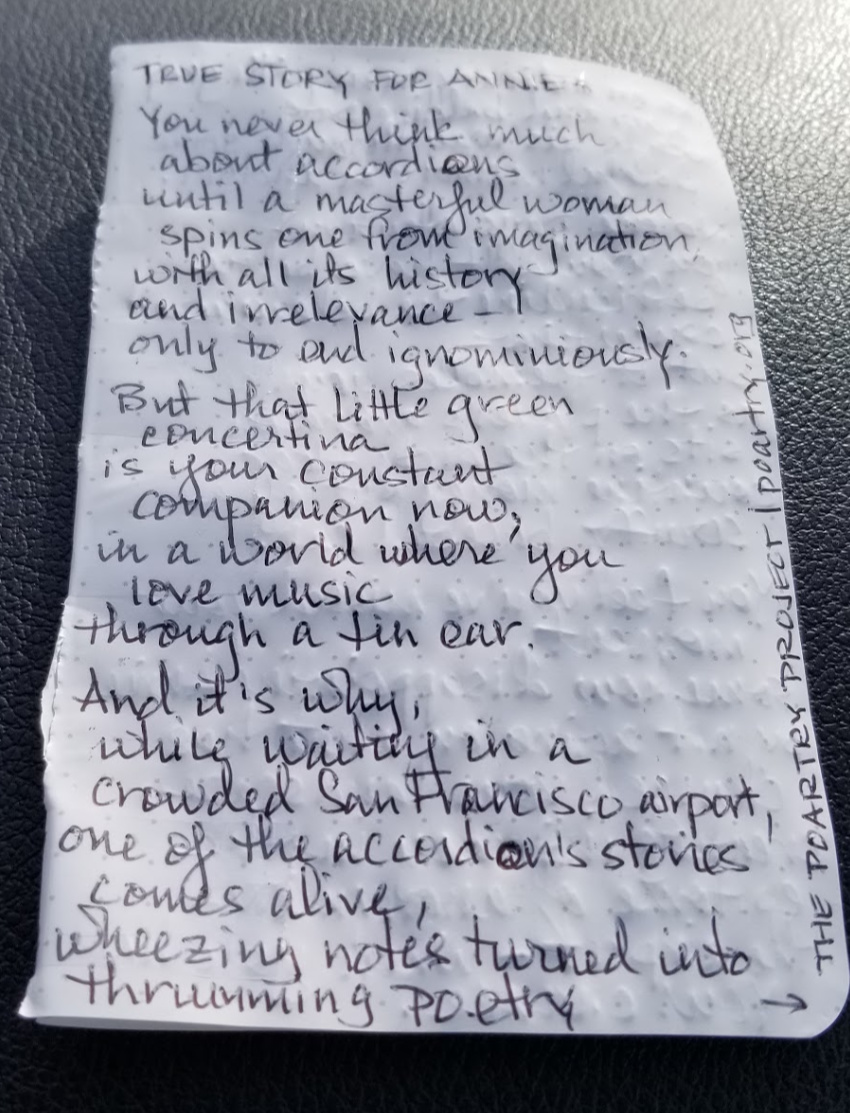 WHERE IN THE WORLD IS THE FREE LITTLE POETRY?
LAKE BLUFF, ILLINOIS!
Some of the most fun free little community libraries are those that pop up in unlikely places or take some sleuthing to find. In January, we scheduled to meet a friend for lunch in Lake Bluff, Illinois up toward the Wisconsin border. Why? Mainly because we discovered a healthy cafe, Be Market, with lots of delicious-sounding plant-based options. (They did end up being delicious.)
Since we knew we were heading up there, we researched if there were any little community libraries in the small town, and – sure enough! – we found just a few blocks away from Be Market. Tucked behind a house at the head of a neighborhood walking trail, it was a little stealthy to find, which made it all the more sweet when we did locate it. It was completely charming!
NEXT STOP:
Sheboygan, Wisconsin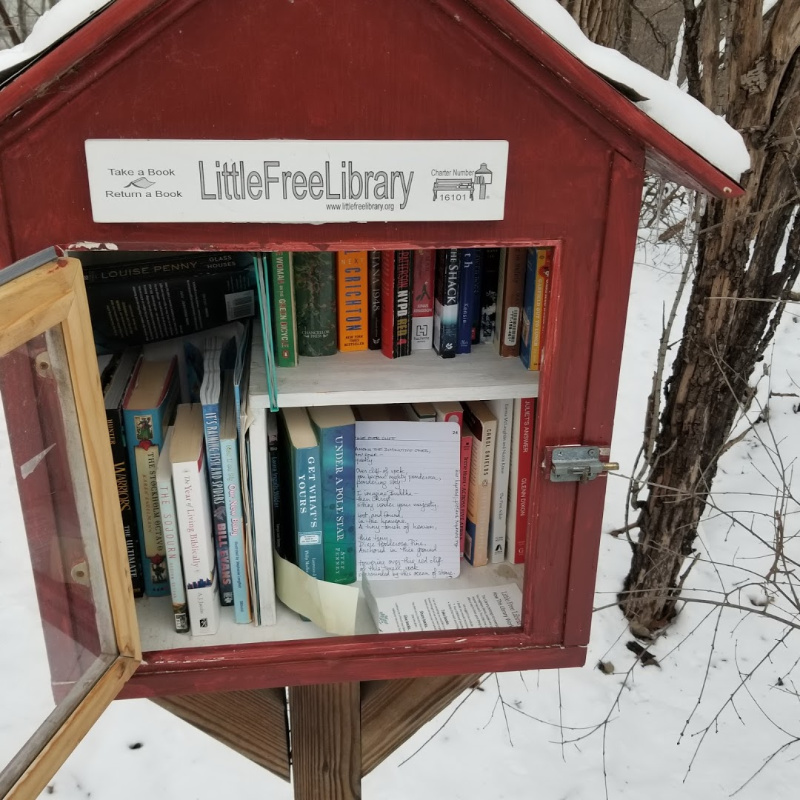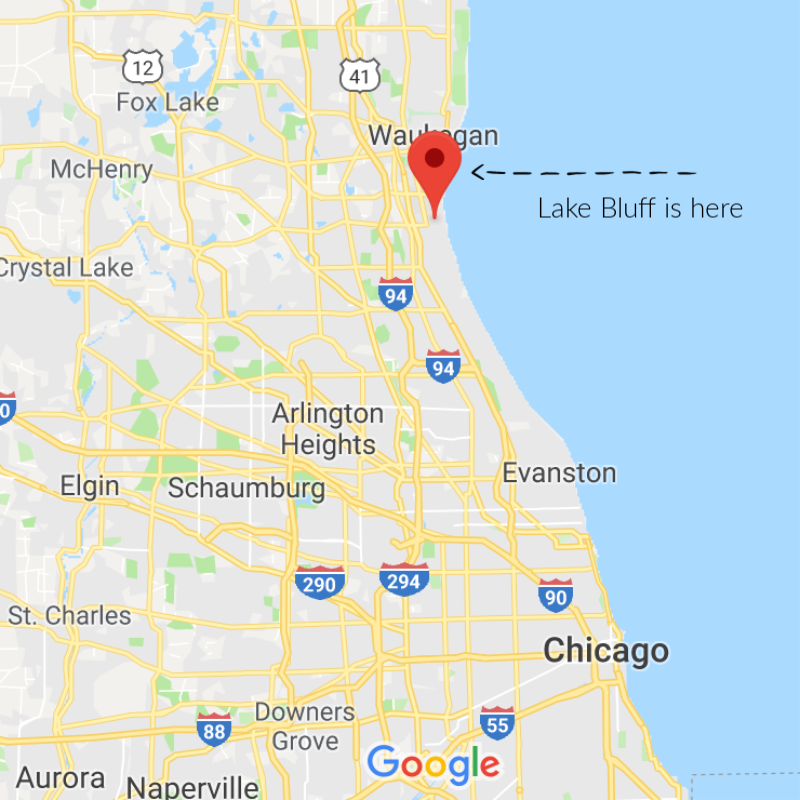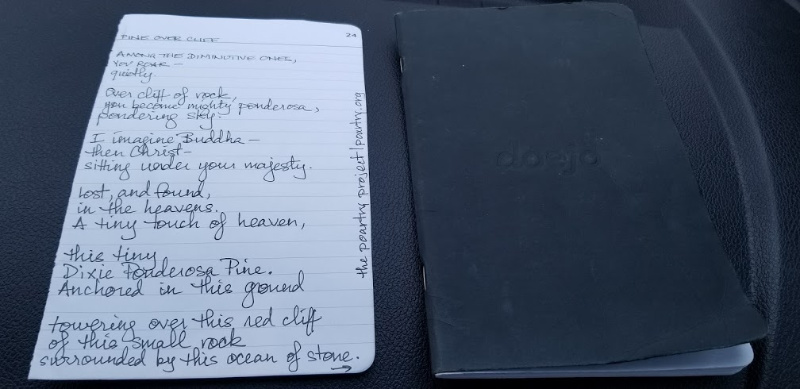 WHERE IN THE WORLD IS THE FREE LITTLE POETRY?
NANTUCKET, MASSACHUSETTS!
This is where it all started.
Cold weather, a wet bike ride, hot matcha, warm people and a window seat all combined to get the creative juices flowing. We'd noticed a little community library by the entrance of Handlebar Coffee when we were racking our bikes, and as we were sipping our matchas and thawing out our hands, the muse struck!
Since we trek pretty frequently, both locally and further afield, our library sighting on Nantucket sparked us to think of "building loving words through loving words" by leaving a handwritten Free Little Poem by The Poartry Project anywhere we find a little community library on our travels. We see it as sprinkling seeds of poetry one little library at a time.
We left 'Leviathan', a poem about a giant swordfish as a metaphor for existence, at the Handlebar Library. Then fate intervened when our ferry off the island was cancelled due to weather, giving us time to ride to our favorite little downtown pocket park close to the center of town by the Margaret Mead Observatory and leave 'Leviathan' there as well.
NEXT STOP:
Lake Bluff, Illinois