Free Little Poetry + Poems
sprinkling seeds of love, one little library at a time
Free Little Poetry + Poems
On a cold and rainy winter's day on Nantucket, the creative muse struck with a novel way to sprinkle seeds of love with poetry to help build loving worlds through loving words. From a coffee shop where we were trying to warm up after a wet bike ride, a Little Free Library was spotted, and inspiration followed. Free Little Poetry gives the gift of delight in surprise and the unexpected – the poets' and artists' nectar – to spark the creative voices of those who love books and libraries in unexpected ways.
HOW IT WORKS
Pre-corona pause, The Poartry Project travelled frequently. It became a part and mission of our travels to place a Free Little Poem in a little community library wherever we landed and wherever we stopped along the way. Some of these little libraries were scoped out prior to our travels, but many of them of were not. They appeared spontaneously at a coffee shop we were magnetized to on the road or a park where we could hike or a bike path where we could cycle or one of the campgrounds where we spent the night en route to our destination. These delightful surprise pop-up little libraries have been the best and most magical experiences, and we share them all – spontaneous and pre-planned – with you here.
So how does it work?
Wherever The Poartry Project stops, we observe and tune into the nature of the place where we've stopped, and its people. (During the corona pause, we've placed just one Free Little Poem locally in Vermont through one of those surprise pop-up experiences.)
Then we pick one of the poems we've written over the years that expresses or has some relation to what we perceive to be the "energetic ecology" or the unique outer and inner landscape of the place. Our first Free Little Poetry placement in Nantucket was a poem about a giant silver swordfish since Nantucket's history is seafaring.
We handwrite the poem, put it in an envelope, and lovingly place it in the little library with a message and a note requesting that those who enjoy the poem leave it there for others to enjoy as well.
We take photos and sometimes video of the placements so that we can share them with you all, and we craft a map of the location of the little library to sneak a little geography and cartography in there as well.
Recently, Free Little Poetry widened its work. During a quarterly international Week of World Cooperation that The Poartry Project co-hosts, participants around the country and world selected poems and placed them in little libraries in THEIR communities as a way of fostering cooperation. Poems were placed in Houston, Texas and Chicago, Illinois, New Haven, Connecticut and Sydney, Australia.
Growing the garden of good with more seeds of loving words!
Where in the world is Free Little Poetry?
In January 2020, we hit the road for 2 weeks to place Free Little Poems in Little Free Libraries all the way from Vermont to Texas and on up through to Chicago. Our goal: Build loving worlds through words with little poetry surprises to delight library visitors in celebration of the love of arts and storytelling that connects our One Humanity. We're so glad we did just before our world changed through the corona pause. Where did we put them?
Voicing Art: Poetry of Space | Place | Time
is now available!
Poetry inspired by works of art, the art of nature and the exploration of beauty, perception and insight through the cartography of the unseen.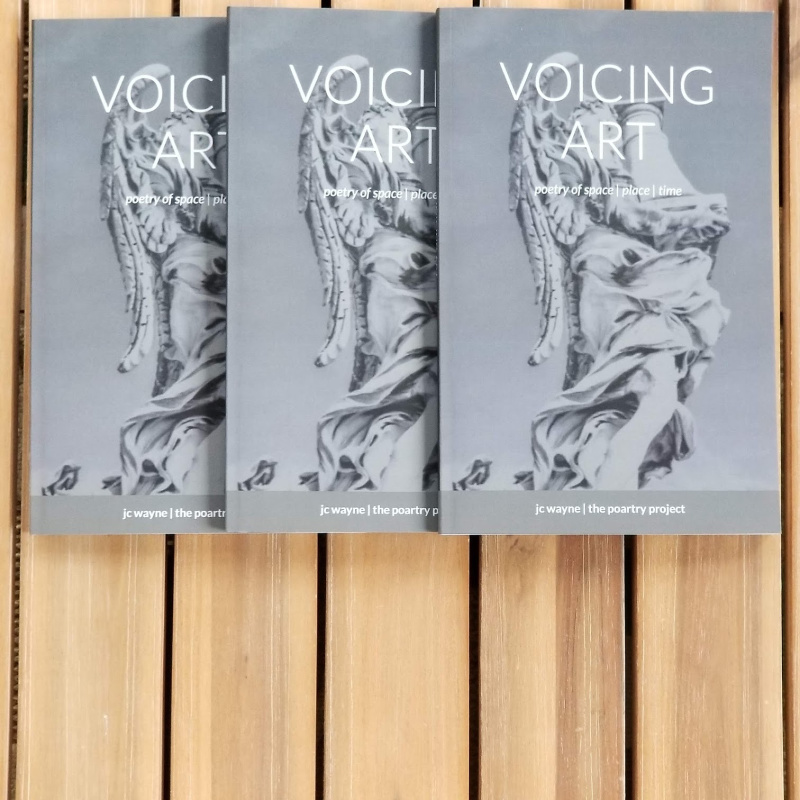 Follow Free Little Poetry
Subscribe to Our Newsletter
Keep up with all sorts of creative opportunities, events, prompts and news. We won't share your data – ever.