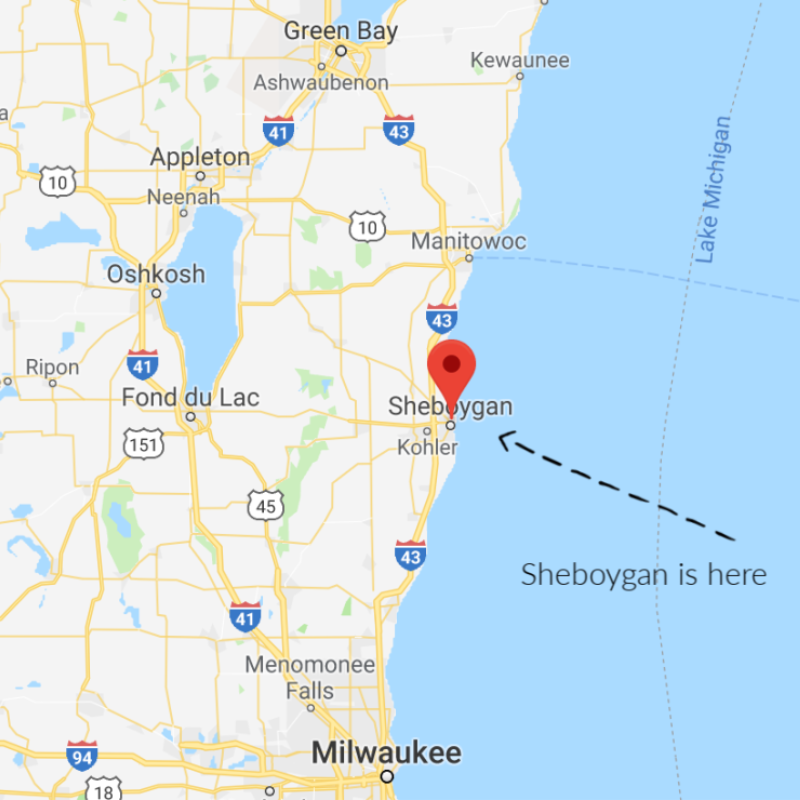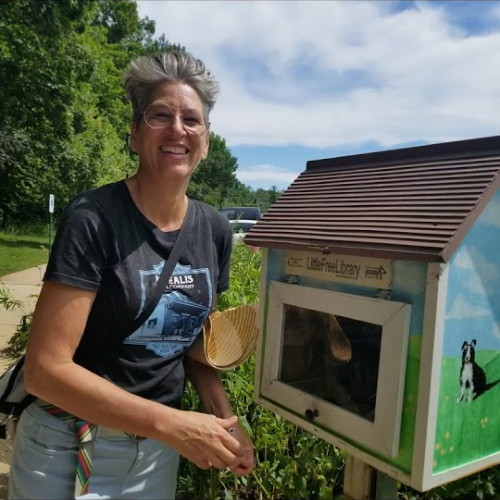 The high summer month of July took us to Chicago and our first-ever Pop-Up Surprise Poetry of Nature Walk. We had walkers come in and walk with us in real time via livestream from as far as Brisbane, Australia and New Haven, Connecticut. Where did our surprise walk take us and – unexpectedly – Free Little Poetry? Back to Sheboygan, Wisconsin at the magical Bookworm Gardens! Can you imagine being able to step into a living version of your favorite scenes from beloved children's books? Well, you can at Bookworm Gardens. You are welcomed by the Giving Tree when you pass under the magical arched gateway. Turn right, and you find yourself in a "Where the Wild Things Are" garden. Go a little further in, and you can snuggle into Pooh's home in a tree stump. We should have anticipated that there would be a beautiful Little Free Library near the entrance in front of the Magic School Bus. On our walk, The Poartry Project created the new poem, 'Bookland', so what better Free Little Library piece to drop into the library.
NEXT STOP:
Colchester, Vermont
BOOKLAND
Am I dreaming?
Is this a dream?
I feel like The Little Prince
on his tiny planet
with the magical
red flower.
If there is such a thing
as heaven, this is it.
Worlds of beloved books
brought to life.
Treasured dreams
tumbled into from the
bedtime story page
to the stardust world.
Young lives outdoors
in these living books
before the phone screens
take over.
The elixir of happiness:
book stories, plus nature,
plus young lives
coming alive to the
life of the world.
A leaf held aloft
with the joyful cry,
"This is my favorite tree!"
By JC | The Poartry Project
Voicing Art: Poetry of Space | Place | Time
is now available!
Poetry inspired by works of art, the art of nature and the exploration of beauty, perception and insight through the cartography of the unseen.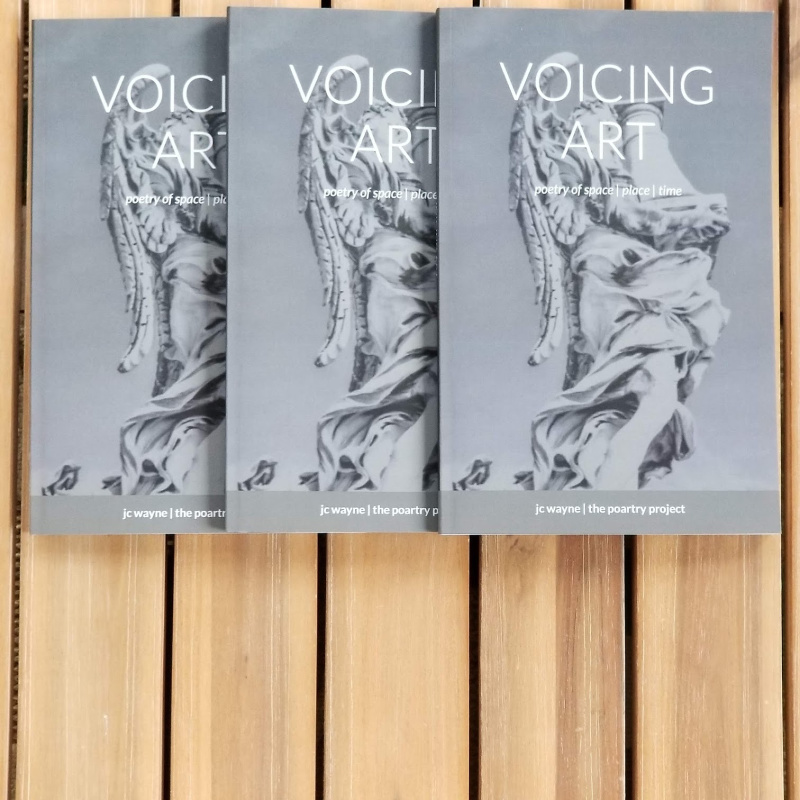 Subscribe to Our Newsletter
Keep up with all sorts of creative opportunities, events, prompts and news. We won't share your data – ever.