keep up to date and plan ahead with all 2021 events
Golden Threads of Good Book Club



Saturday, June 26th
8 – 9 pm US eastern via Zoom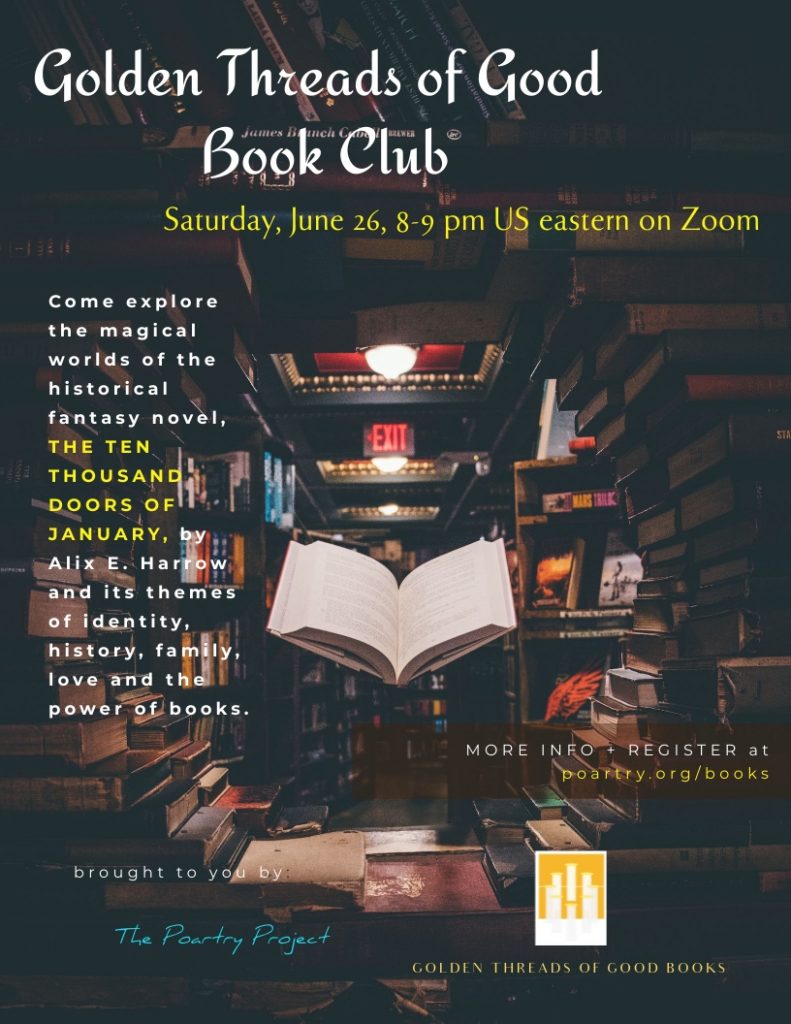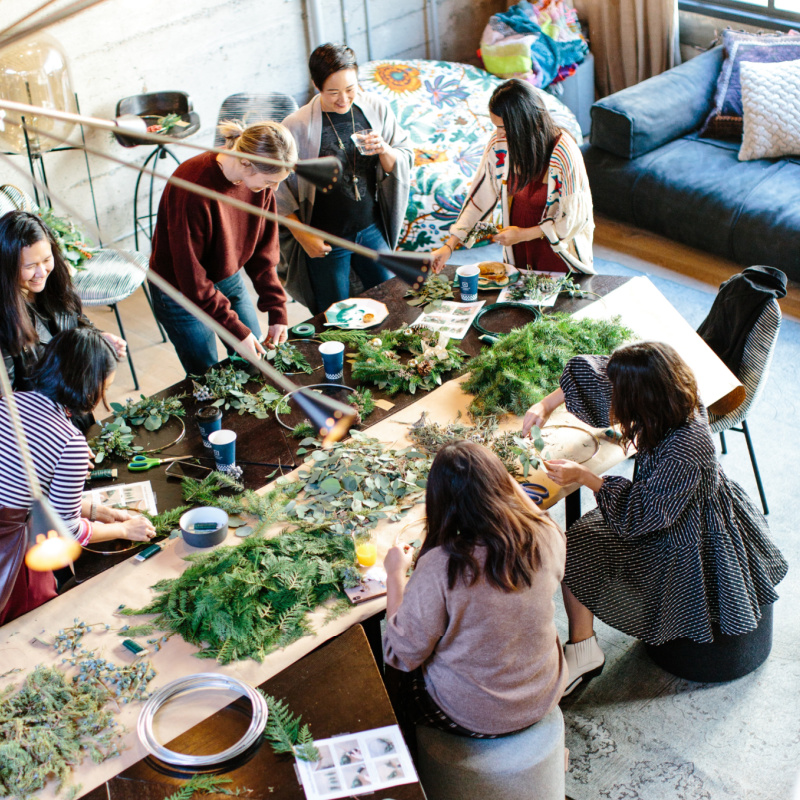 Online Open Studio Fridays
(virtual)
Care for your creativity and get inspired in the company of others as we create independently, together
every Friday
6 – 8 pm US eastern time via Zoom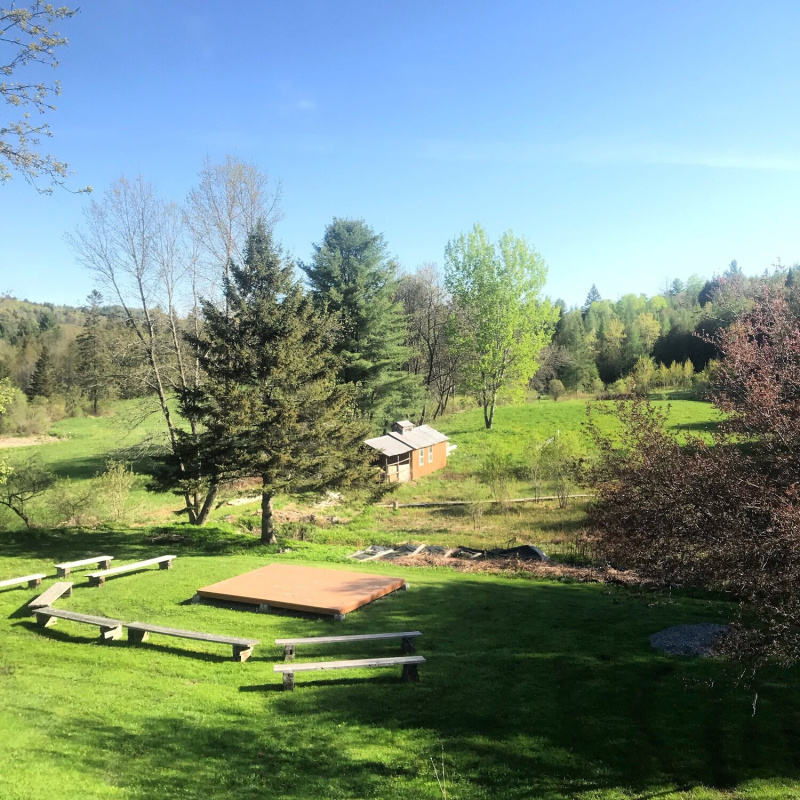 Solstice Poetry of Nature Walk at WonderArts
(in person)
Celebrate the sun and the natural abundance of the summer season with an inspiring walk to explore writing a Solstice poem at the beautiful WonderArts Greenspace in Craftsbury, Vermont. Our first in-person event in over a year!
Saturday, June 26th
10 – 11 am in person!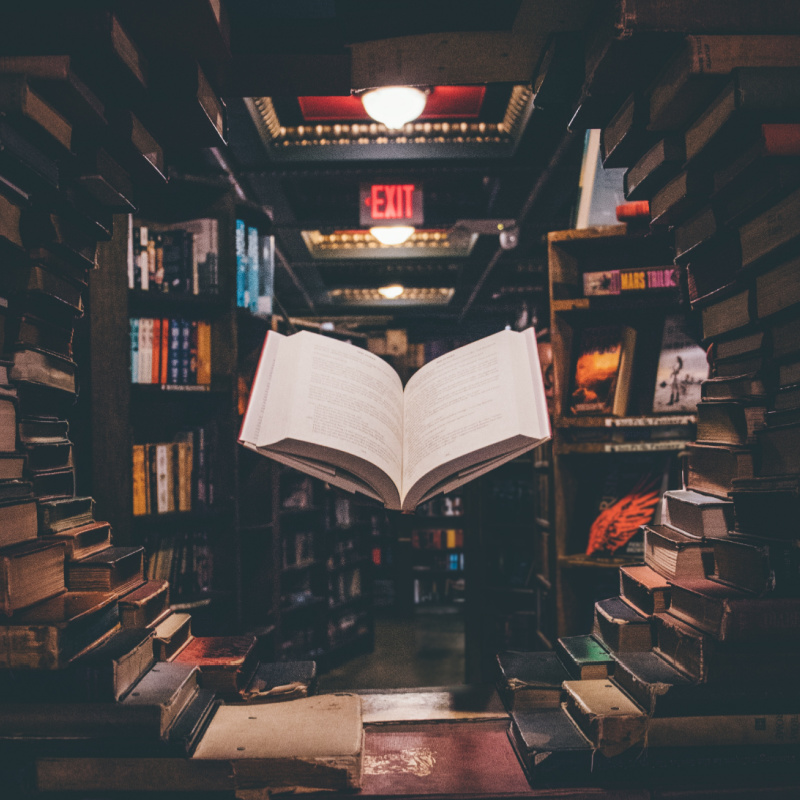 Golden Threads of Good Book Club
(virtual)
Experience the magic of good as we explore and discuss the historical fantasy novel, The Ten Thousands Doors of January, by Alix E. Harrow with a special eye on representation
Saturday, June 26th
8 – 9 pm US eastern time via Zoom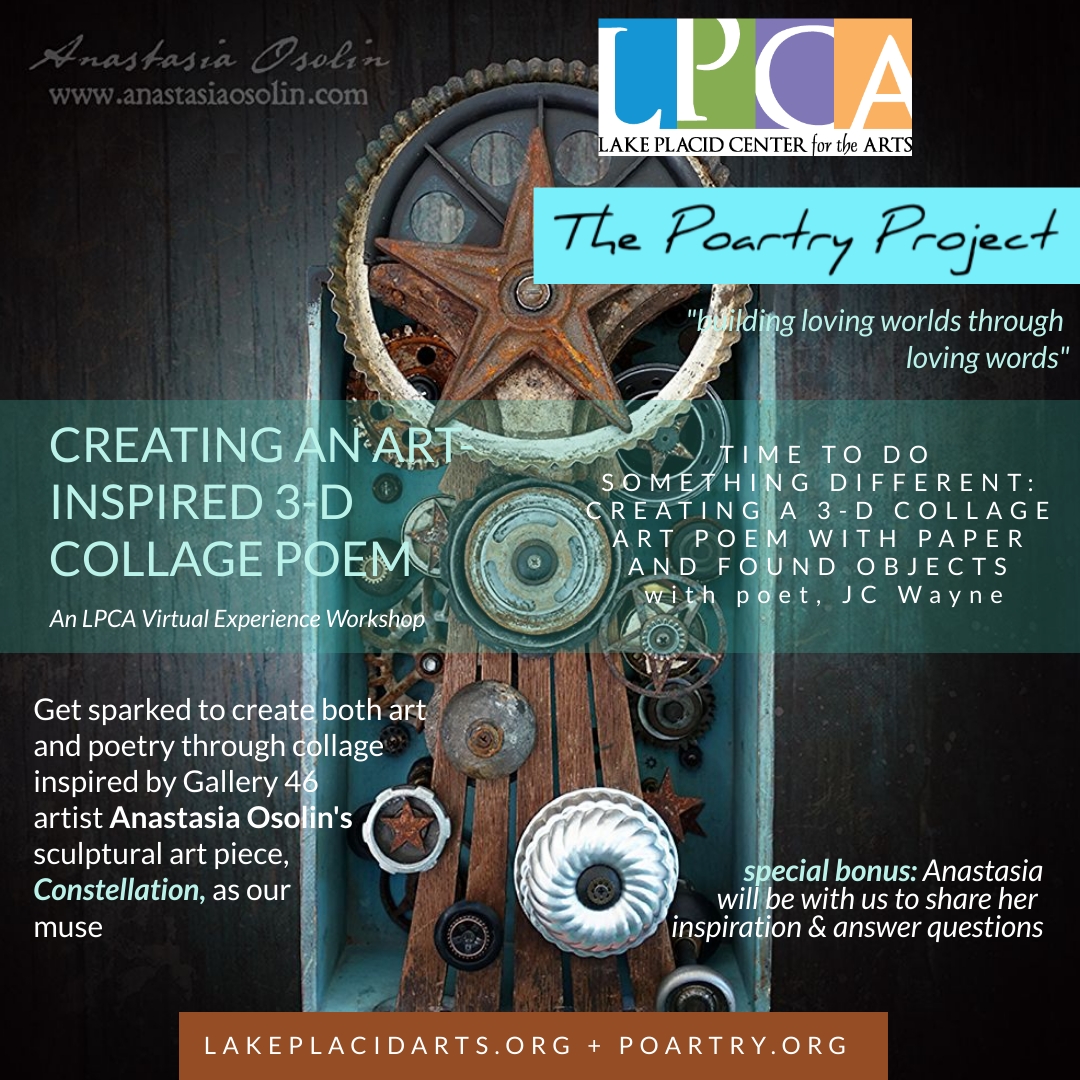 2021 WORKSHOP SERIES
Writing Art-Inspired Poems 
(virtual)
hosted by Lake Placid Center for the Arts Virtual Experiences Series
Next Workshop:
Wednesday, July 14
5-7 pm US eastern time via Zoom
Creating an Art-Inspired 3D Collage Poem with muse art by Anastasia Osolin
2021 Workshop Dates:
Wednesday, July 14
Wednesday, August 11
Monday, September 13
Wednesday, October 13
Wednesday, November 10
Wednesday, December 8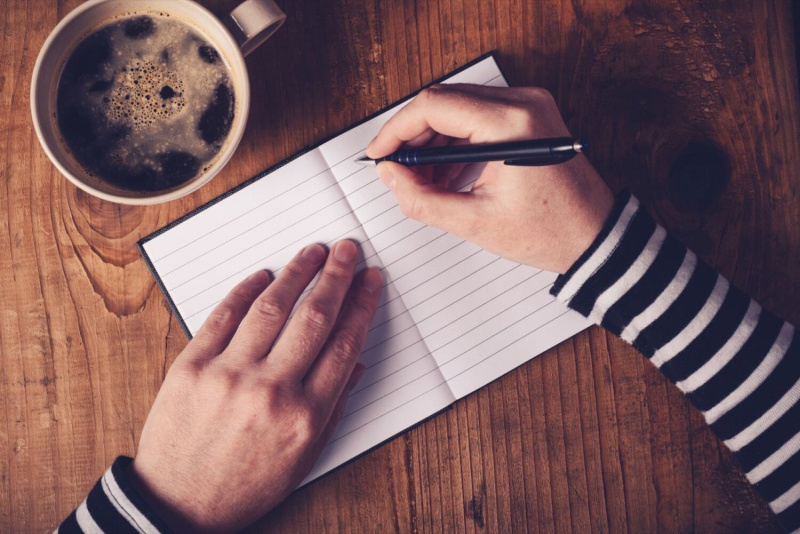 Writing an Art-Inspired Poem: Experience the Joy of Ekphrastic Poetry!
(in person workshop)
Get inspired to write poems with the muse of art in the July exhibit at GRACE at the Old Firehouse in Hardwick, Vermont
Saturday, July 24
10 am – 12 pm in person!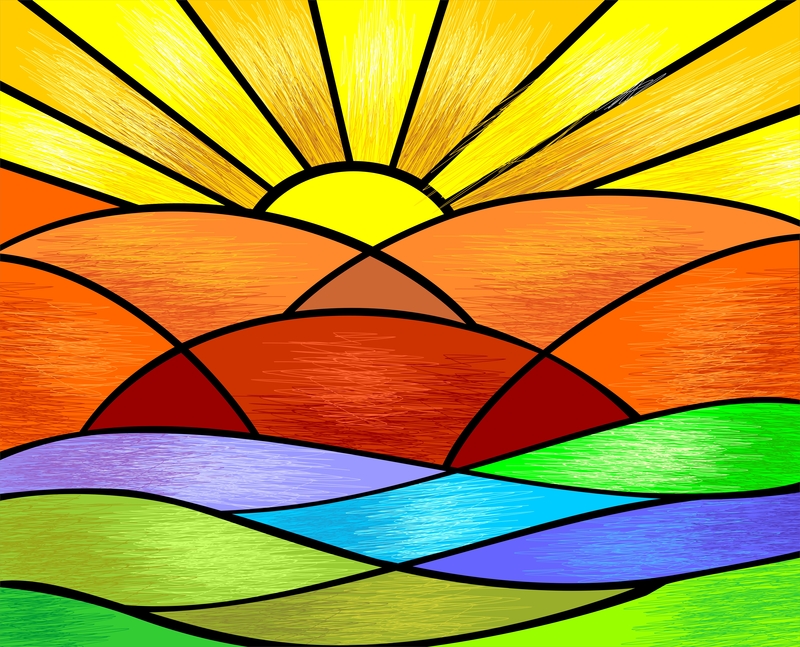 2021 Poetry of Nature Walk-Alongs
(virtual)
Get inspired by 'walking along' via Zoom with JC on a hike in nature to explore writing a poem

Next Walk-Along:
Saturday, July 31
2-3 pm US eastern time
livestreamed via Zoom

2021 Walk-Along Dates:
Saturday, September 25
Saturday, November 20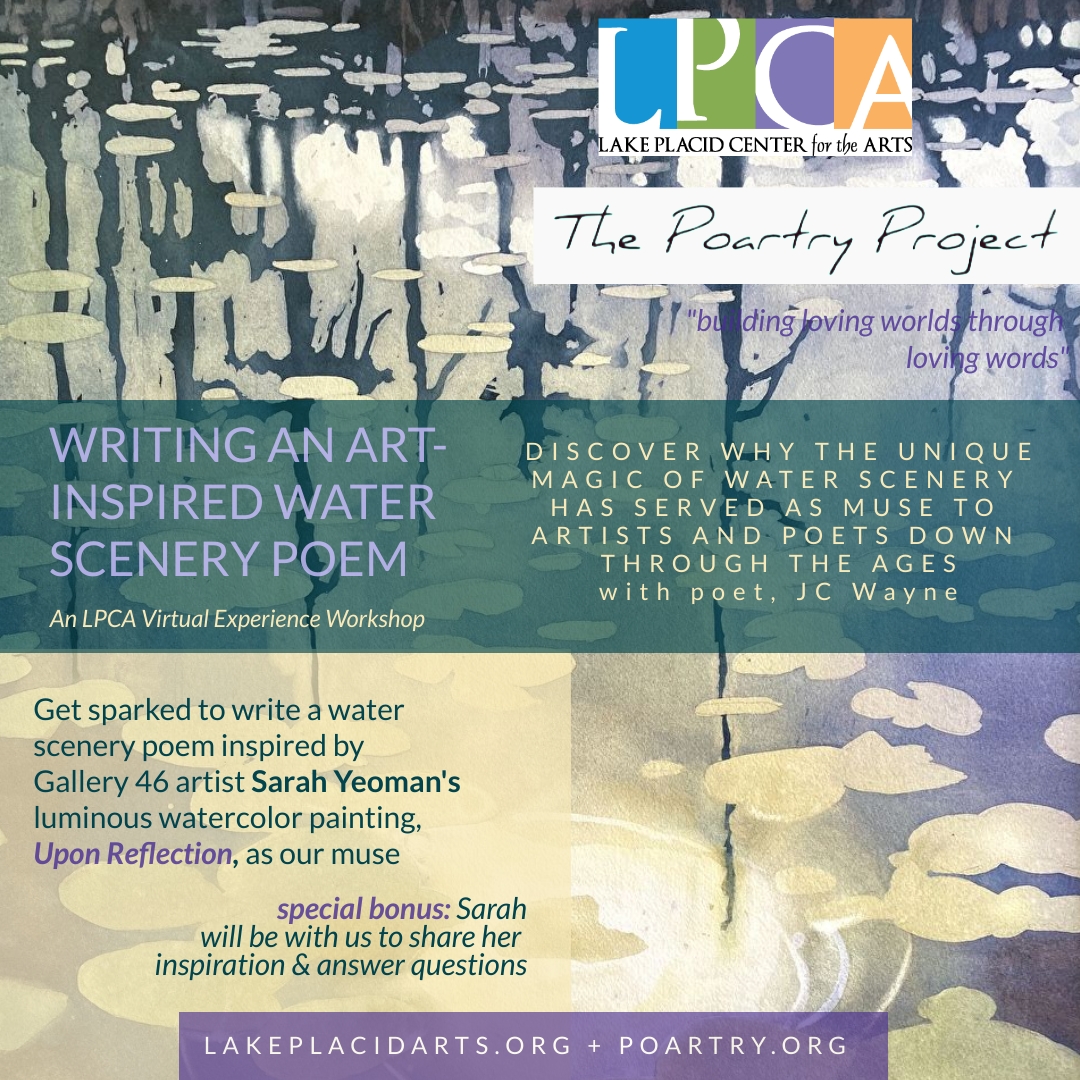 2021 WORKSHOP SERIES
Writing Art-Inspired Poems 
(virtual)
hosted by Lake Placid Center for the Arts Virtual Experiences Series
August Workshop:
Wednesday, August 11
5-7 pm US eastern time via Zoom
Writing an Art-Inspired Water Scenery Poem with muse art by SARAH YEOMAN
2021 Workshop Dates:
Wednesday, August 11
Monday, September 13
Wednesday, October 13
Wednesday, November 10
Wednesday, December 8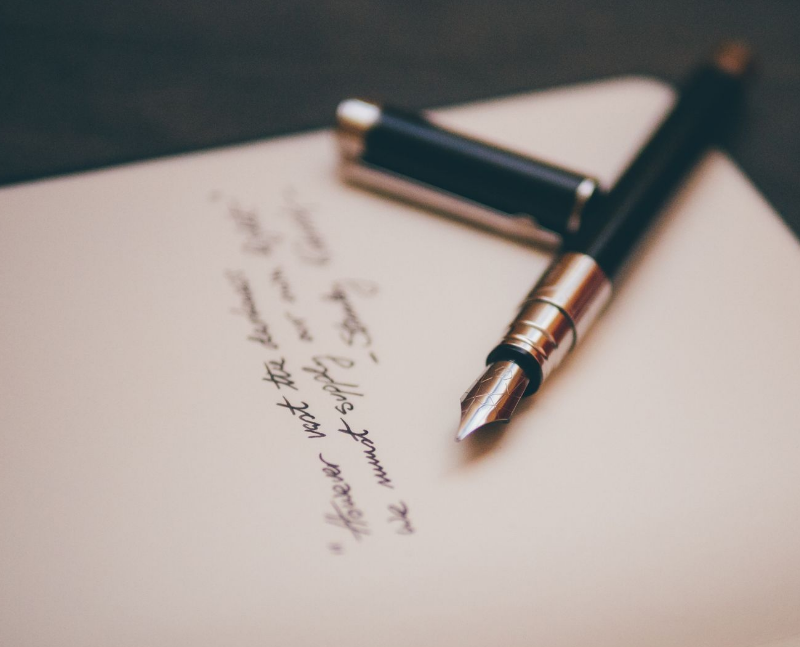 2021 Ongoing Call to Poets
for the Voicing Art Poetry Reading Series of Ekphrastic (Art-Inspired) Original Poetry
2021 Call Submission Dates:
Friday, August 27
Friday, October 29
Friday, December 17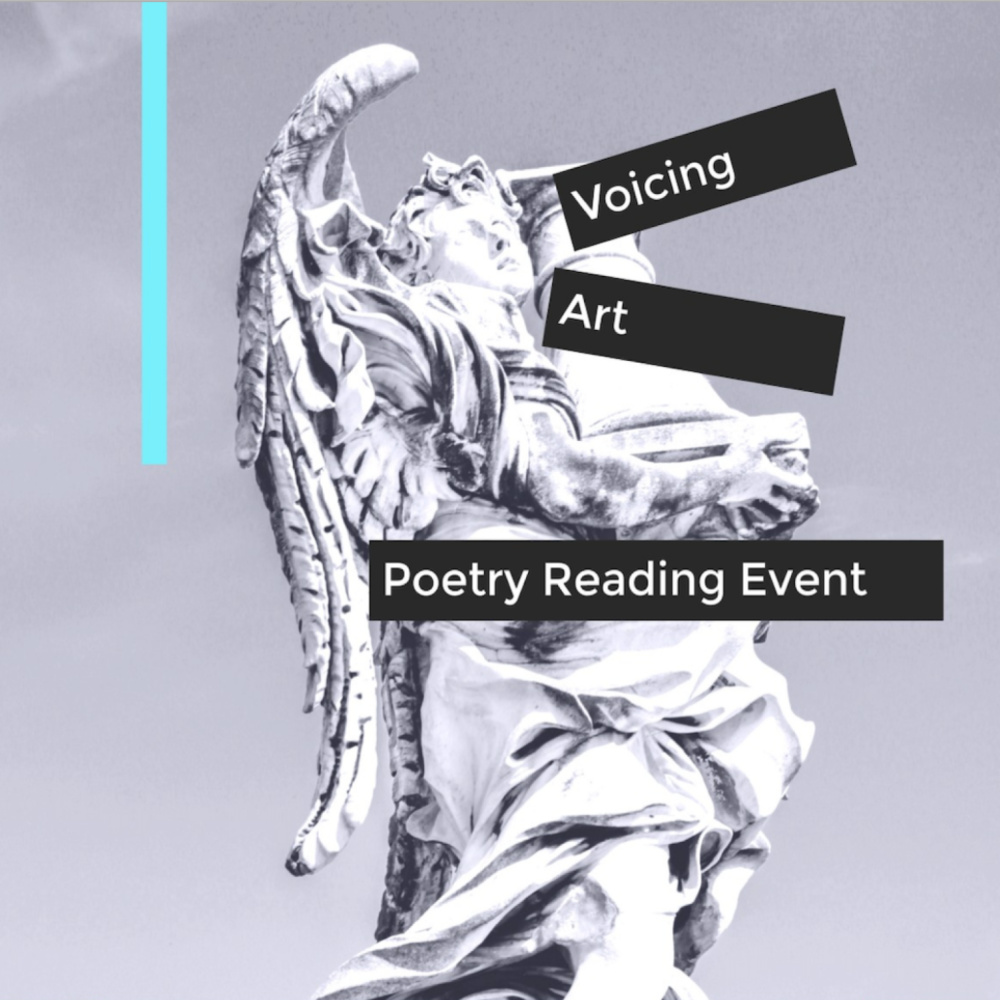 2021 Voicing Art Poetry Reading + Call to Poets
(in person + simultaneously online via Zoom)
community readings of original poems inspired by art, inviting to all ages + experience levels
Next Event:
Saturday, August 28
2-3 pm US eastern time 
in person + simultaneously livestreamed via Zoom
2021 Reading Dates:
Saturday, August 28
Saturday, October 30
Saturday, December 18