sparking creativity for good with the company of others
Online Open Studio Thursdays
In the course of a year taking online art classes during covid, I came to realize that I do much better in my art practice when I'm in the company of others, even remotely. I often ended up not really following the instruction towards the end of that year as I found more and more of my own voice, but attending the classes continued to give me the designated space, window and rhythm to do art. And so the idea of a drop-in Online Open Studio on Thursdays was born. Not only for art, the Open Studio is for anyone to come in and work in any creative medium that is currently sparking – painting, writing, drawing, collage, pottery, bookmaking, writing, poetry, memoir, sewing, knitting, cooking… Anything goes. It's an open, welcoming, non-critique space to work in companionable silence while enjoying a mug of tea or coffee, share what you're working on, ask questions or get any feedback you might request. Enjoy working independently, together. 
Online Open Studio
Thursdays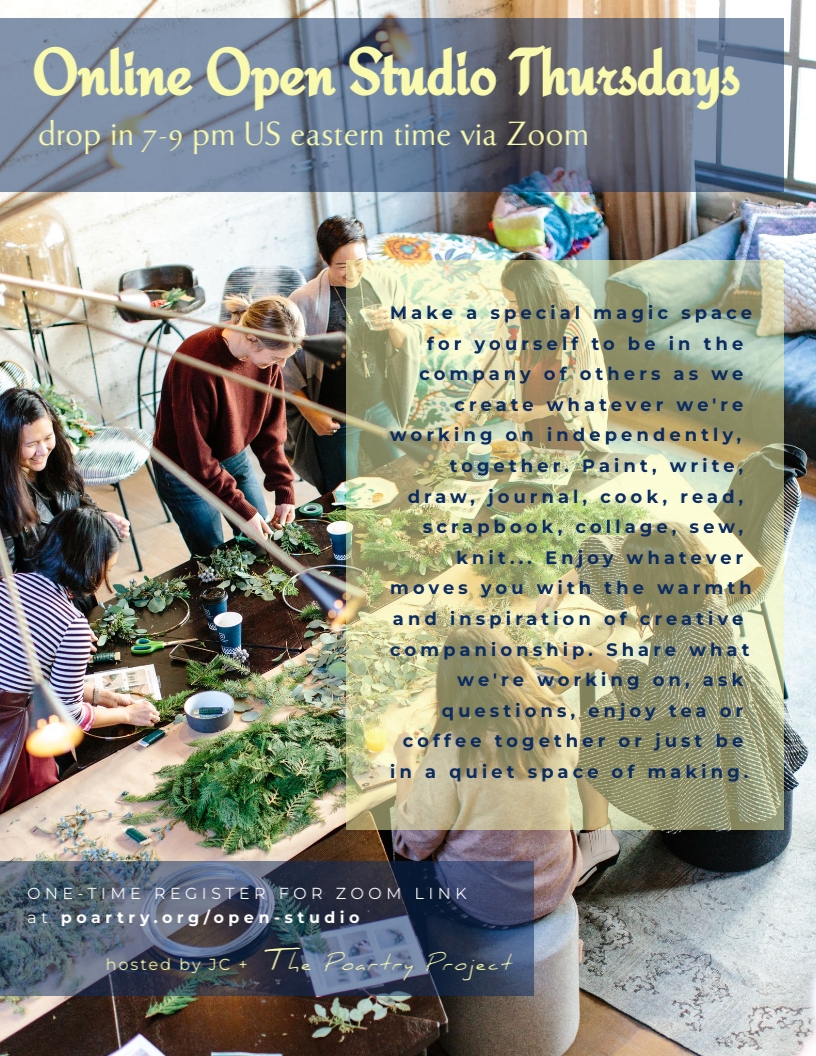 This window is secured by 256 bit encryption on a PCI compliant network. Click here to view this window in its own page.
Voicing Art: Poetry of Space | Place | Time
is now available!
Poetry inspired by works of art, the art of nature and the exploration of beauty, perception and insight through the cartography of the unseen.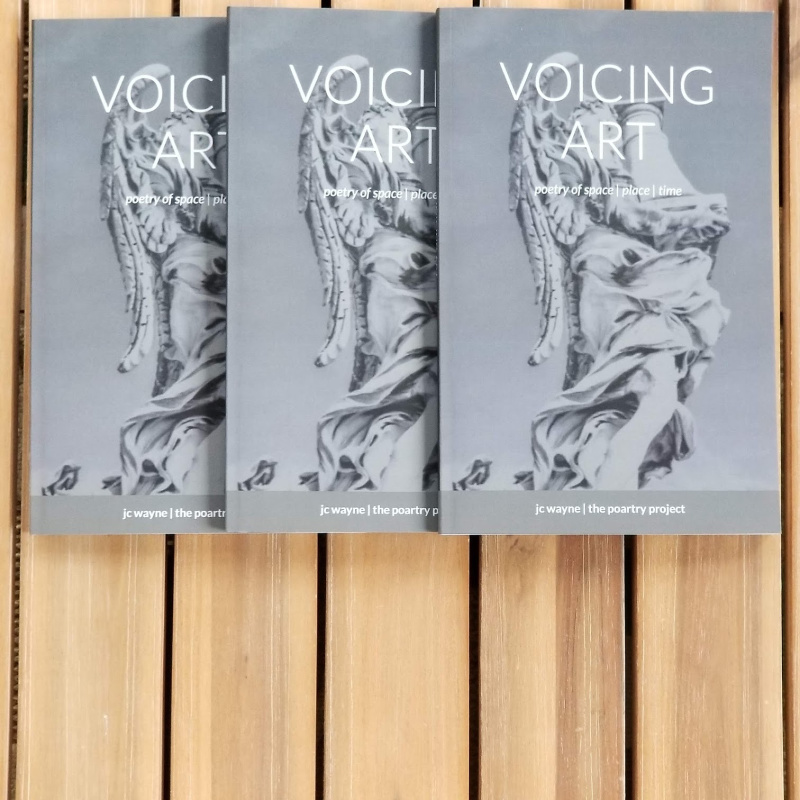 Subscribe to Our Newsletter
Keep up with all sorts of creative opportunities, events, prompts and news. We won't share your data – ever.